If you own X-Particles 3.5, the ability to Upgrade your license will only be available until the end of September 2020.

Last Chance Offer
We are offering 40% off X-Particles 3.5 Upgrades until September 30th*.
Now only £294 (ex VAT) - enter coupon code UP40 in your shopping cart before checkout.
What's included with X-Particles 3.5 Upgrade?
We're constantly improving our products by developing new tools and features - since X-Particles 3.5 was launched in November 2015, we've released four major X-Particles Updates.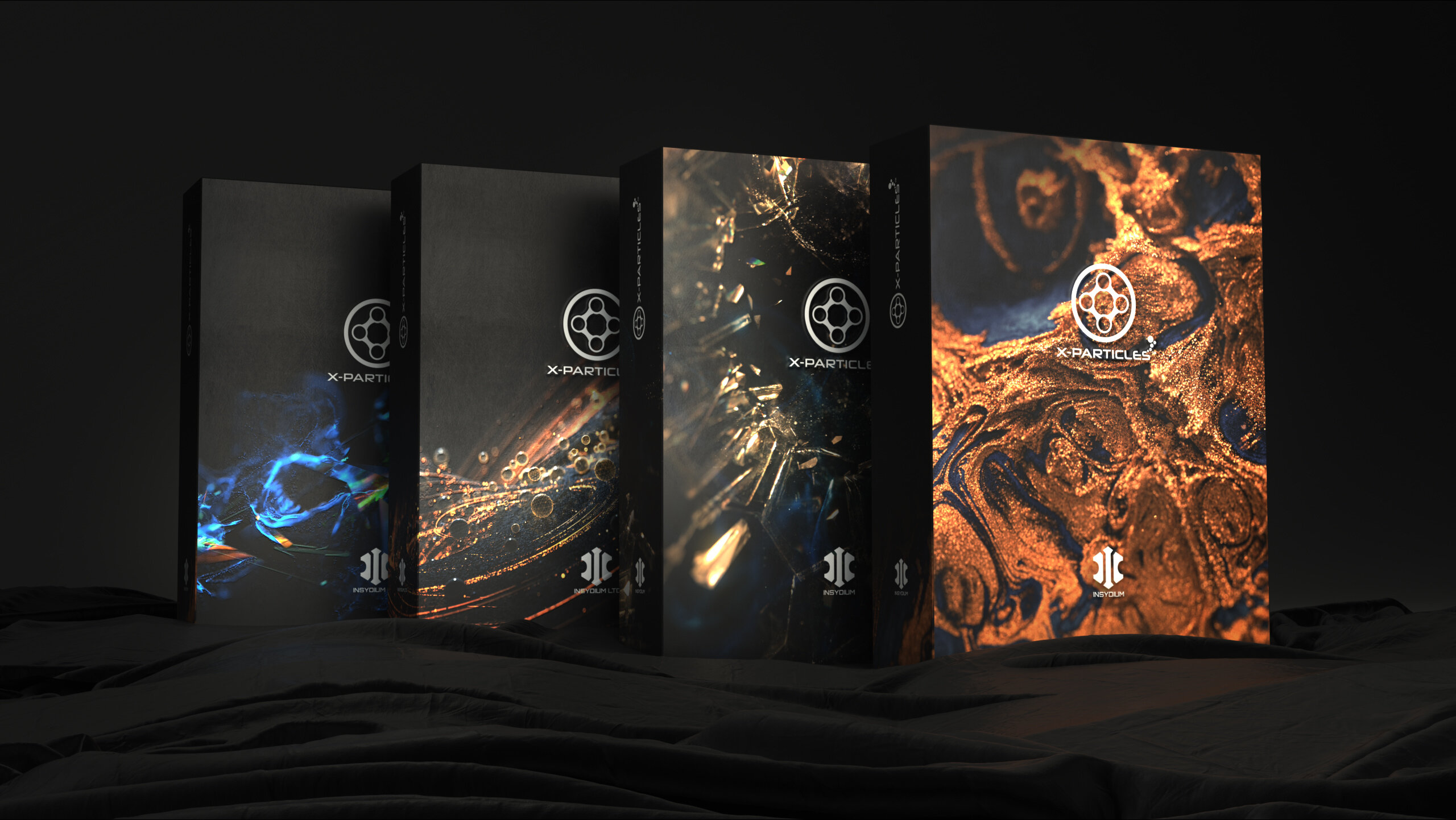 The X-Particles 3.5 Upgrade updates your license to the latest build and comes with a 12-month Maintenance Agreement, which guarantees all Updates in the next 12 months. You will also receive Technical Support, Maintenance Training, access to exclusive Content Repository files, and historic builds.
If you still need convincing, try before you buy and register to download the free 30-day Trial.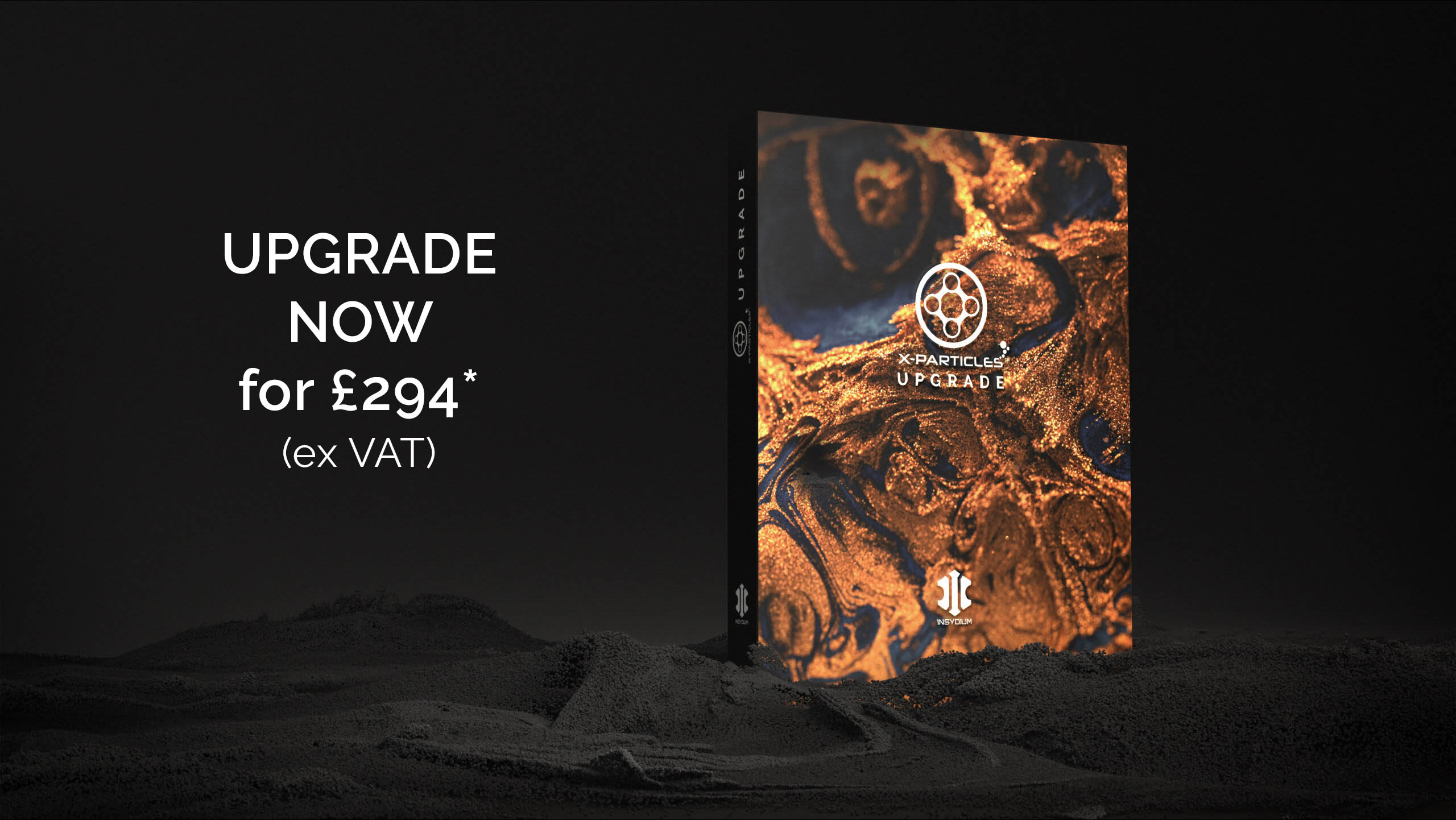 What now?
It's your choice; you don't have to do anything. Your X-Particles license won't expire and you can continue to use X-Particles 3.5 with Cinema 4D R14-R19.
If you're happy to continue using X-Particles 3.5, please keep a copy of your download and keep your license information safe.
Please note that Technical Support is no longer available, and the download link provided in your original purchase email has been inactive since December 2019.
If you choose not to buy the X-Particles 3.5 Upgrade during this time, but wish to update to the latest X-Particles Build in future, you will need to buy a new X-Particles license or take out an INSYDIUM Subscription.
*40% off X-Particles 3.5 Upgrade only, not to be used in conjunction with any other offer. Coupon code UP40 is valid until Wednesday 30th September 2020. Prices are shown in GBP, ex VAT. Pricing is available in Euro or USD, just select your chosen currency at checkout.