Build 884 is out now, this is a monumental Update.
We have focused on our core foundations, rebuilding, refining, and enhancing. Improving workflow is always at the heart of our development, providing the tools to help our customers work more efficiently.
You will find some great new features in this Update; Fluids have been given a massive boost, our xpDomain has been rewritten from the ground up and is now the all-new xpFluidFLIP. Calculations are faster, simulations more realistic and there's a choice of FLIP and APIC Solvers.
xpExplosiaFX has some new additions too, introducing Upres, now when you create highly detailed smoke and fire simulations, you can upres your low-resolution simulation to fine-tune the scene detail before to final render. Plus, with the all-new OpenGL display*, you can visualize your simulation and see all the incredible detail in the viewport. Having control over transparency per channel lets you fine-tune your artwork to achieve your desired look, faster than ever before.
We have introduced entirely new features and reworked many others. To find out more, watch our Sneak Peek videos and see a complete list of features, visit the What's New section of our website.
* Our new OpenGL display works in Cinema 4D R14 to R21. You will need a supported GPU with up-to-date drivers. Unfortunately, due to Maxon removing OpenGL from Cinema 4D S22, our new feature is currently not supported. We are working hard to find a solution for this and will update everyone as soon as possible.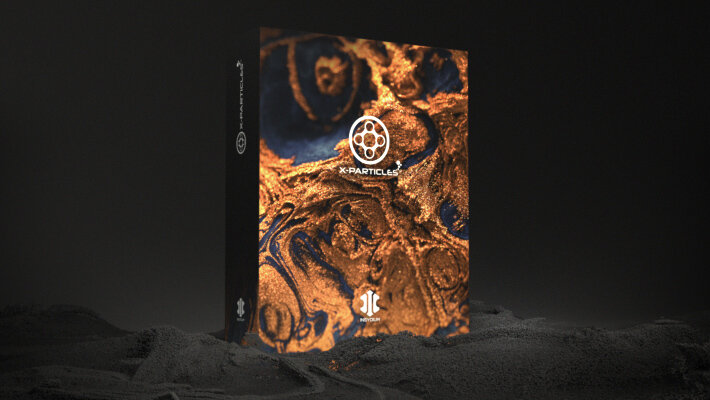 How do I access the Update?
You can use the download in your Customer Account. By creating an account, you will be able to shop faster, manage your license, access your Maintenance benefits and download your software. Please register with the same email address your license is registered to.
Alternatively, eligible X-Particles users will receive this Update automatically, as long as you have enabled your X-Particles Online Updater.