Build 500's main emphasis is on improved workflow
We've introduced some fantastic new lighting tools giving you greater control of your lighting rigs, enabling you to create excellent physically correct, realistic results. We've added unlimited render nodes, updated existing features and created some helpful shortcuts.
New Features:
Latest Cycles Core (March 2020)
OptiX™ Support
Custom AOVs
Includes Unlimited Render Nodes
Replicator Node
Viewport Texture Support
OpenVDB Velocity Maps
Light Kits
Lights Manager
To see more detailed information, take a look at our Cycles 4D product pages. You'll find the full list of new features including our new shortcuts and updates to existing features.
We've also updated the extensive Cycles 4D Video Manual for support with the new features and we've released a Cycles 4D Material pack and Architecture pack to accurately create photo-realistic materials.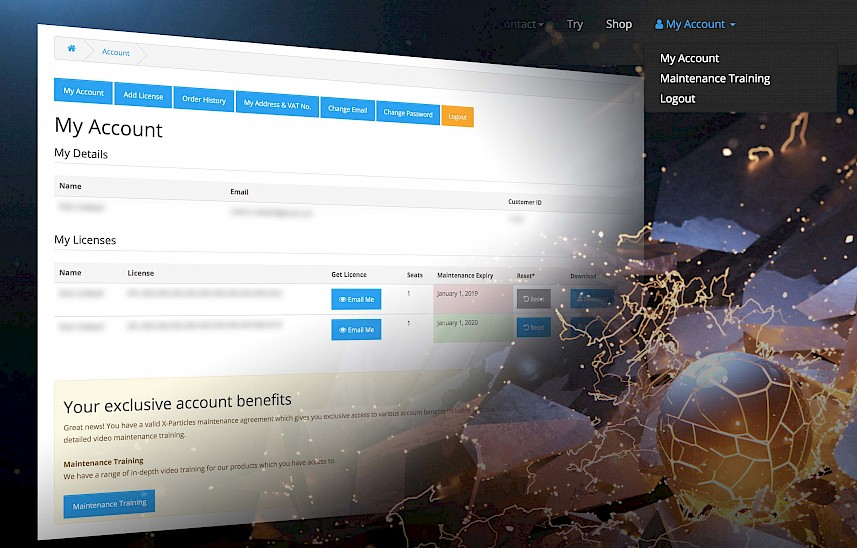 How do I access the update?
You can use the download link in your Customer Account. By creating an account, you will be able to shop faster, manage your license, access your Maintenance benefits and download your software. To ensure the smoothest possible outcome, please register with the same email address your license is registered to.
Alternatively, eligible Cycles 4D owners will receive this update automatically, as long as you have enabled your Cycles 4D Online Updater.