We've focused on Fluids, reworking the xpFluidFX Solver, which means fluids are now physically more accurate, more realistic with much better collisions and what you really want to hear, it's much FASTER.
Take a look, we've got a few more surprise features in there too.
Already in The Early Access Programme – Here's How to get the latest updates
Go Edit menu > Preferences (hotkey Ctrl + E).
Select X-Particles on the left.
Tick the box 'Show Early Access Updates'.
X-Particles menu – Help and Support menu. Select - Check for X-Particles Online Updater.
Click Check for updates now.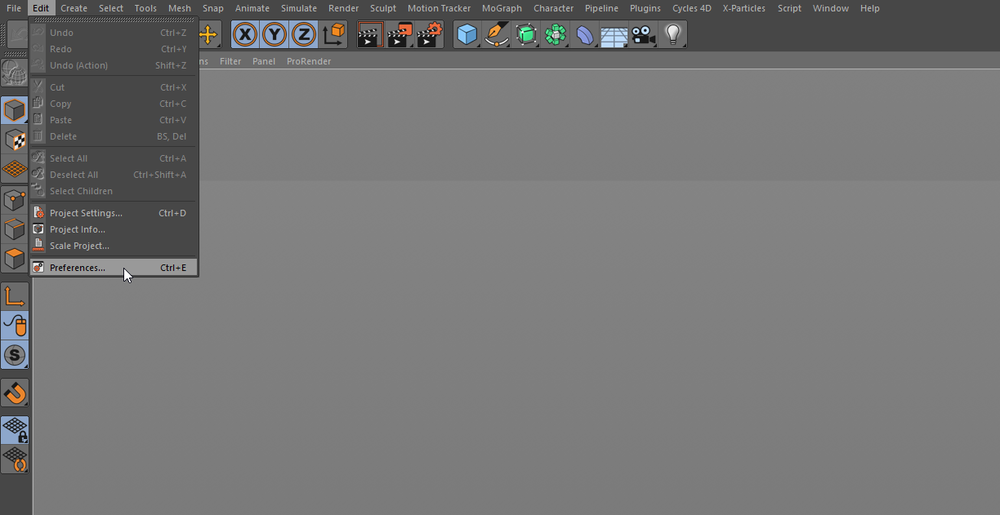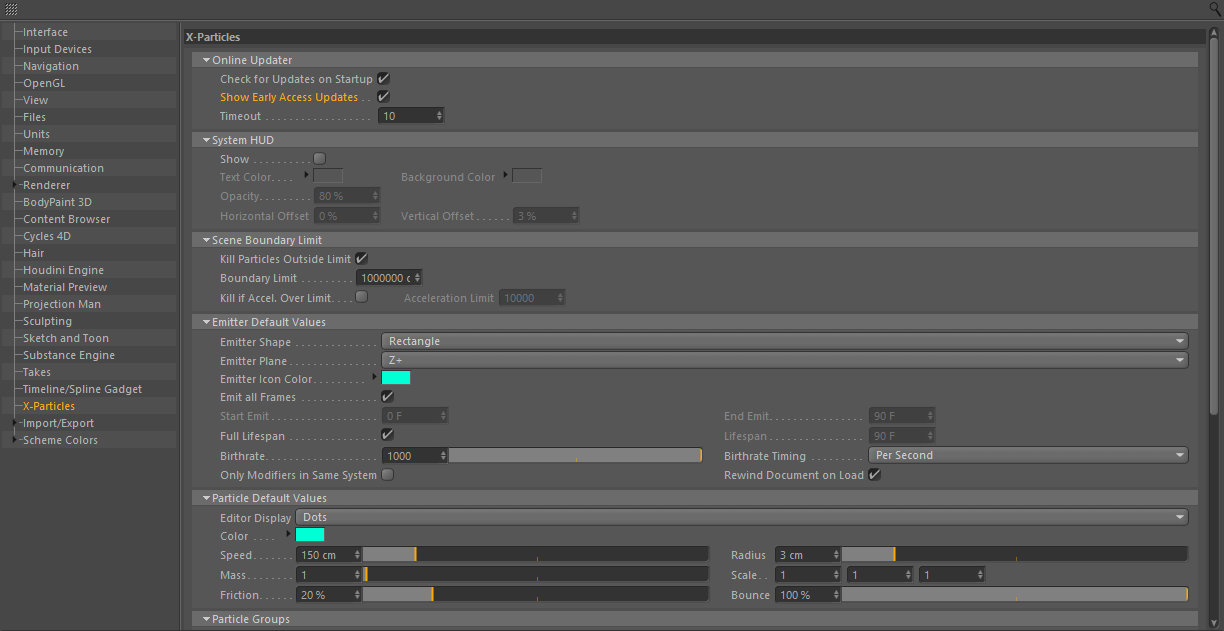 Our Early Access Programme will provide a regular stream of major new features throughout the year, accessible to everyone who owns X-Particles 4 with up-to-date maintenance.
You can choose to try these features with our Early Access Programme. As beta software, it should be mostly bug-free, but you don't have to use it. It's up to you.
If you haven't joined already, this is what you need to do
How to get your Early Access download.
Simply change your existing X-Particles download link from:

http://download.insydium.co.uk/(your download ID)
To

http://earlyaccess.insydium.co.uk/(your download ID)
So, for example, if your download ID is 12345678, then the URL should be:

http://earlyaccess.insydium.co.uk/12345678
Once this is complete, you will be sent an automated mail from INSYDIUM for verification.
Early Access Programme Support
We host a feedback forum on Discord so our developers get instant feedback and you get more regular updates.
Join our Discord INSYDIUM channel now at http://discord.gg/6FDFkcU
The INSYDIUM Discord channel is a great community to share information and ideas. Find out more at https://insydium.ltd/news/latest-news/join-our-insydium-discord-chat-room/
Here's a summary of how the Early Access Programme works:
You can choose whether to opt-in
Early Access is for online use only; there is no offline period. Offline use is for released builds only.
You can feedback to our developers using our Discord channel, not technical support
You can raise bug reports via the X-Particles bug reporter
We'll automatically make the final release build available to everyone with up-to-date maintenance