In an era where video is everything, it is no surprise that the big players such as Sky want to make an impression at every opportunity. Because of this, title sequences nowadays are often talked about more than the show they're introducing. We caught up with David Todman and talked about exactly that; the latest Sky Sports' titles for the International Cricket and how it was done.
First of all, we wanted to ask a little about yourself. How did you get into the world of 3D graphics?
It was in a galaxy far, far away... or 1997 as we called it back then. I owned a Mac for my job as a recording studio engineer (I graduated with a music degree). In my copious spare time - I wasn't a very successful engineer - I installed and started learning graphics software. I had no idea what I was doing so learned a bit of everything, from Photoshop to a 3D rendering app called Strata Studio Pro. I became kind of obsessed with that and thought all designers must be working with 3D, it was so amazing! In a desperate bid to earn money, I then blagged a job as a graphic designer in a large trade union for a few weeks. Even though I'd lied horribly in the interview, they asked me to stay. Suddenly, I was being paid to be visually creative, and I soon discovered almost no-one was working with 3D - it was still quite exotic back then. I sent some of my 3D illustrations to a magazine called Creative Review, and they featured my work. This led to various agencies contacting me for commissions. Twenty-two years later, I'm still trying to make it as a studio engineer.
We watch as a cricket ball splits and unravels to show a ball of string. This ball of string starts to unravel and create wireframes depicting cricket stars. How was this concept dreamed up?
The concept was all dreamed up by art director Liam Proniewicz at Sky Creative Agency. He's an amazing artist and had created a series of beautiful storyboards around the idea of a cricket ball, which in reality is filled with string, unravelling to form the characters in a cricket match. I was brought in to translate this idea into workable 3D using Cinema 4D.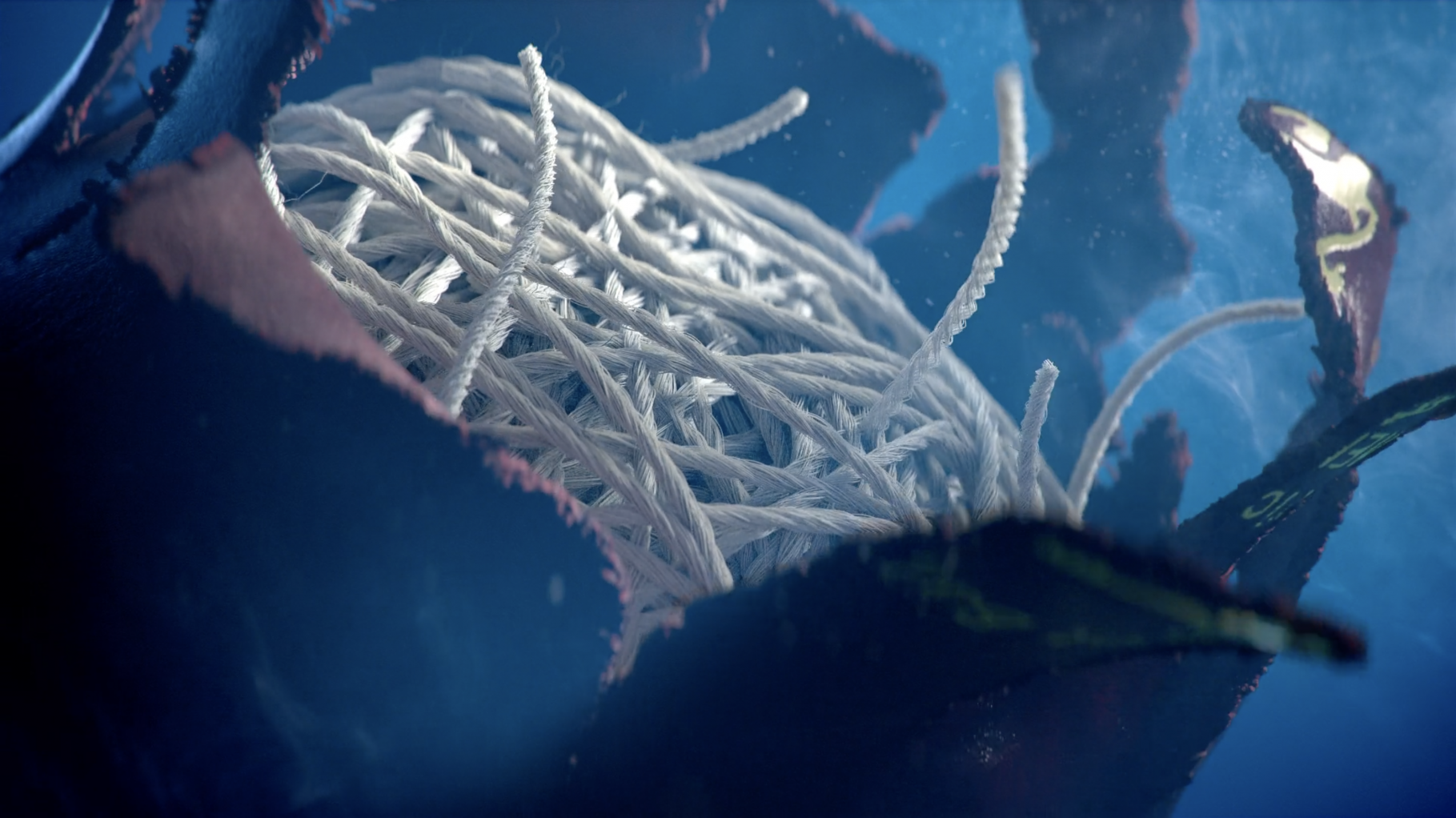 Can you tell us about your part in the role of pipeline development? Can you explain what this role entailed?
One of the great things about Sky Creative Agency is that projects are well planned out. So, the boarding phase (which is eventually "pitched" to executives to give production go ahead) was almost a month. This gave me enough time not only to create useful test shots for that pitch but also to develop a simple, repeatable process for adding string to anything in Cinema 4D. X-Particles became a big part of that. The result was a drag-and-drop XPresso rig we could quickly apply to any geometry and produce detailed string, rendered in Redshift. I also created a series of video tutorials for the guys in the team, so they could quickly get up to speed with the theory and processes behind it without constantly bothering me with questions!
How was it working with the team at Sky?
I can only speak for Sky Creative Agency's Sports Design and Brand Studio teams, but there's a really nice energy about those guys. They're very talented and are (usually) given enough time to do their jobs well. The focus is fixed on doing interesting and challenging work – no big egos. A lot of this comes from Design Director Chris Sharpe who is always really supportive of new ideas.
Why use X-Particles for this particular project?
X-Particles is often a big part of my projects. Here it was the perfect tool for producing the beautiful, organic networks of splines we needed as a basis for growing string. I'm not sure how we could have done the job without it. I experimented with all kinds of methods for achieving growth effects, and almost all of them yielded interesting and useable results.
What do you like about using X-Particles?
Not only is it very fast to set up interesting patterns of particle behaviour, but it provides you with endless control to refine and add detail. It hits a unique sweet spot of being both artist and technician friendly. X-Particles is developing at such a pace, that there's always the promise of more exciting possibilities on the horizon!
Can you tell us what your favourite shot to create in this piece was, and how you went about creating it?
All the string shots were created using the same template of X-Particles behaviours and XPresso. But my favourite shot in the piece is the closeup of the hand unravelling, which was created by Stephen Jordan. You can really see the detail in the string texture and lighting at this model scale. Julian Baros (texturing & lighting) and Andrey Polezajev (Nuke compositing) were a big part of achieving that final visual effect.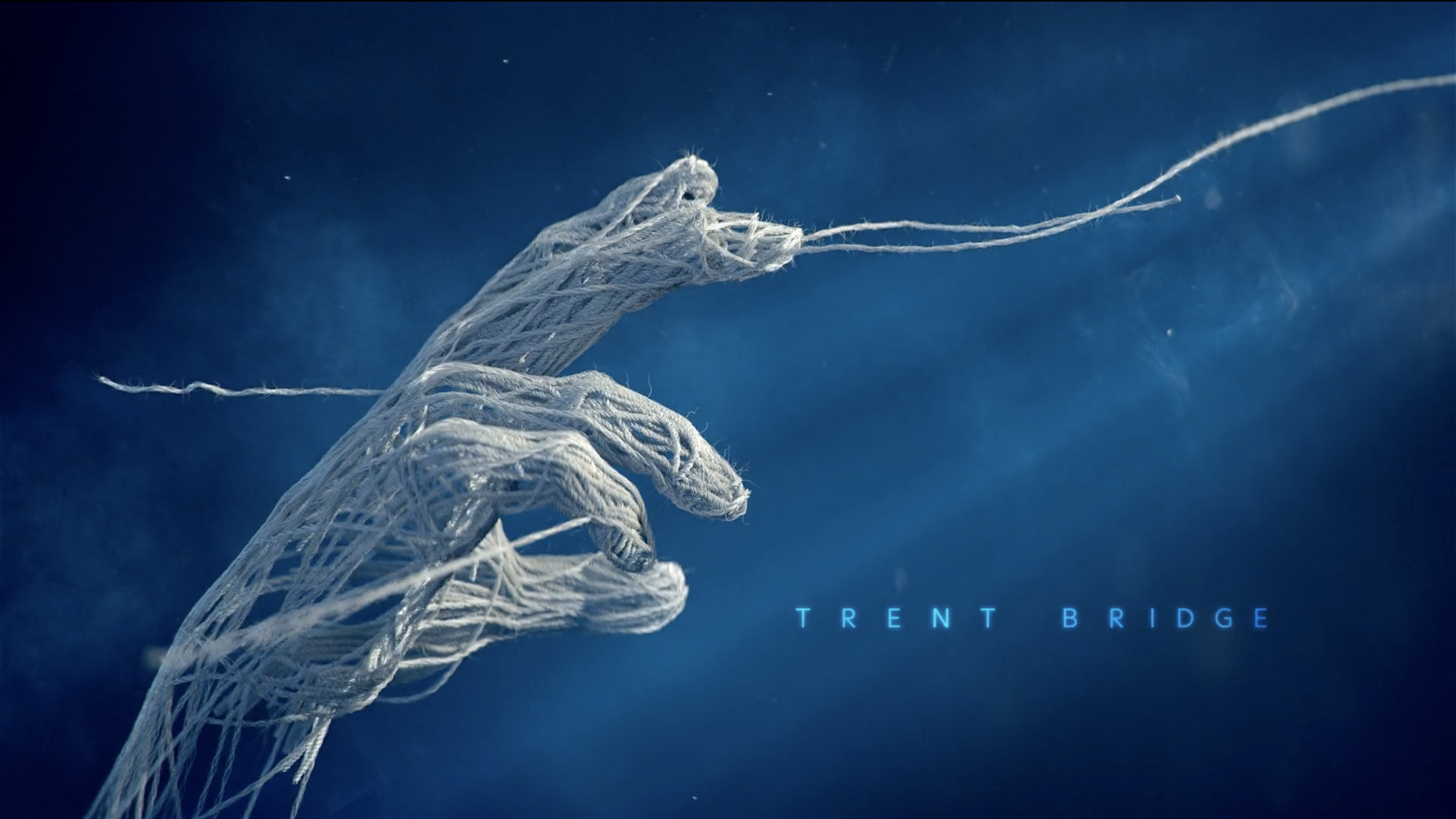 If you could give one piece of advice for the hobbyists to progress into professional work, what would it be?
Firstly - there's nothing wrong with being a hobbyist! I think people should think carefully about translating a pastime they love into a paid pursuit. But if someone is determined to make that leap, they need to bear in mind that they're entering a service industry. A considerable part of that service is the character and personality they bring to their relationships with agencies and clients. It's not enough to be a great creative or technician if you're a horrible person – people won't want to work with you. So, don't forget to work on your personality as well as your artistic skills!
Design Director: Chris Sharpe
Creative Director: Justin Bates
Concept & Art Direction: Liam Proniewicz
CG Lead: David Todman
CG Artist: Stephen Jordan
Senior CG Artist: Julian Baros
Senior CG Artist: Charles Gatward
Senior CG Artist: Sam Wright
CG Artist: Shari Solo
Nuke Compositor: Andrey Polezajev
AE/Nuke Compositor: Ben Young
Producer: Ian Dewsbury
Producer: Martha Wright
Modelling/Sculpting: Glen Southern