In this case study interview we take a look behind the scenes, finding out all about how X-Particles was used to create certain effects in this beautifully crafted music video for world renowned Italian Pianist and Composer, Ludovico Einaudi.
Hi Antony, thanks for taking the time to talk to us about OneTenEleven's work on the video for Ludovico Einaudi's Main Theme for "The Third Murder." Firstly, can you please tell us a bit about the studio?
No problem, it is my pleasure! I founded OneTenEleven in 2008. In the early days, OneTenEleven was primarily a freelance setup, working for design agencies while building the studio client base.
I relocated back to my hometown of Leeds in 2011 and began focusing on building the business into more of a studio setup and growing the client base.
The aim has always been to deliver high-quality work whatever the platform.
Over the past 5 years, I have focused primarily on music industry clients, working for some great labels such as AWAL, Fabric, Sony, Universal, Fiction and Republic records. Also working with artist management agencies like Blackstar, Kobalt, Red Light and Sweet Group. I have been fortunate enough to work with incredible artists such as Everything Everything, The Wombats, Aurora and Ludovico Einaudi. I still support agencies with creative support from the studio. Because of this, I have worked with big brands such as ARM, Coke, Nestle, Pirelli and 3M. So, a broad spectrum of work over the years.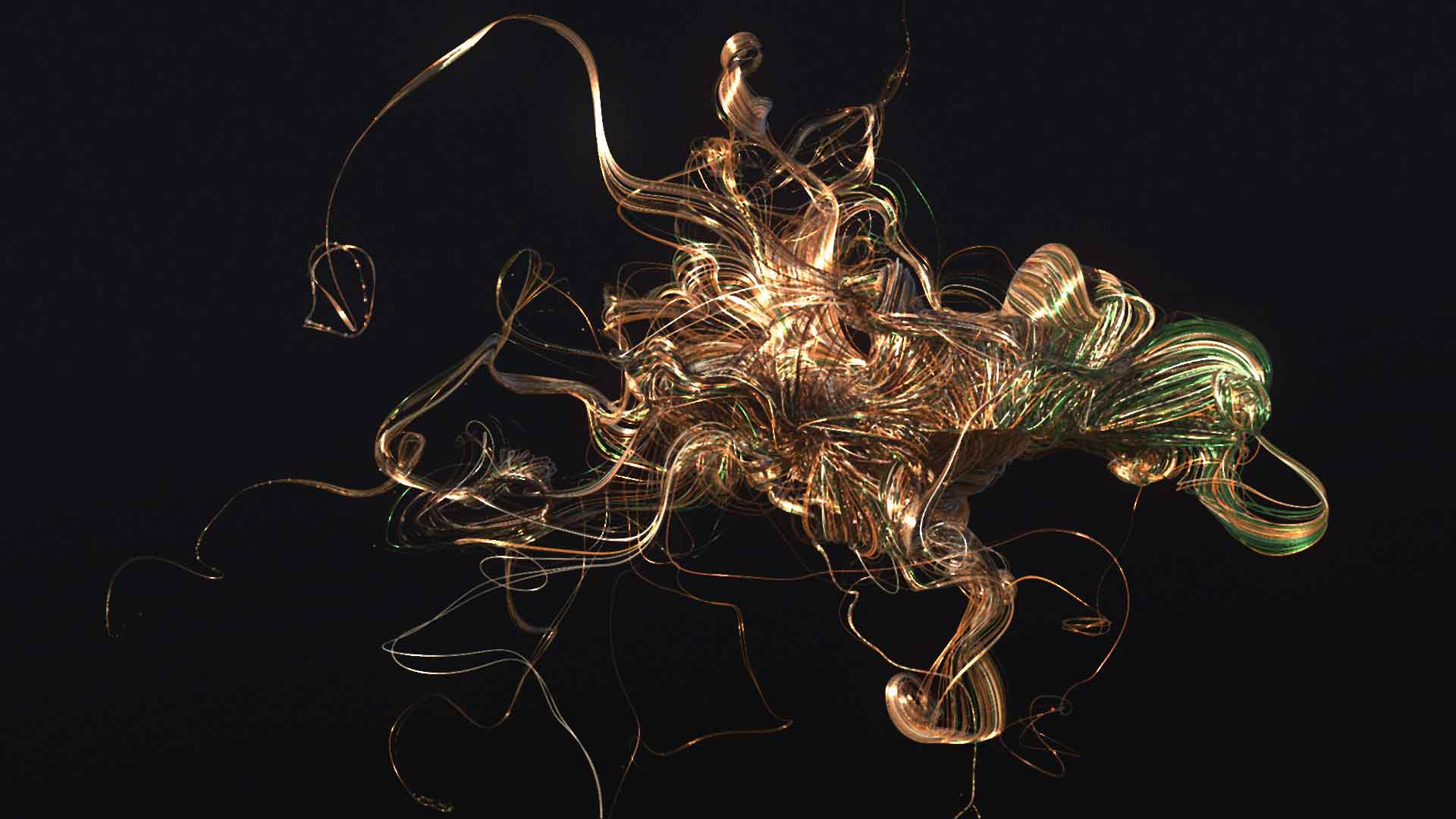 So, when Decca Classic Catalogue, part of Universal Music, approached OneTenEleven to create the music video for the title track of the 2017 Japanese film, what was the brief like? Did you have something rigid to work towards, or were you allowed some creative freedom?
The brief was one of those rare occasions where I had total creative freedom. There were a few key points to include in the brief, but otherwise very open. Einaudi's work is inspired by natural elements and walks in nature, a key inspiration for the album - Undiscovered. The team also loved the cinematic look mixed with CGI featured in my initial proposal. After an initial discussion, we decided to explore the meeting of landscapes with abstract elements, all of which sync nicely to the track.
INSYDIUM is constantly pushing the tools and features, and I can't see myself ever getting tired of using X-Particles!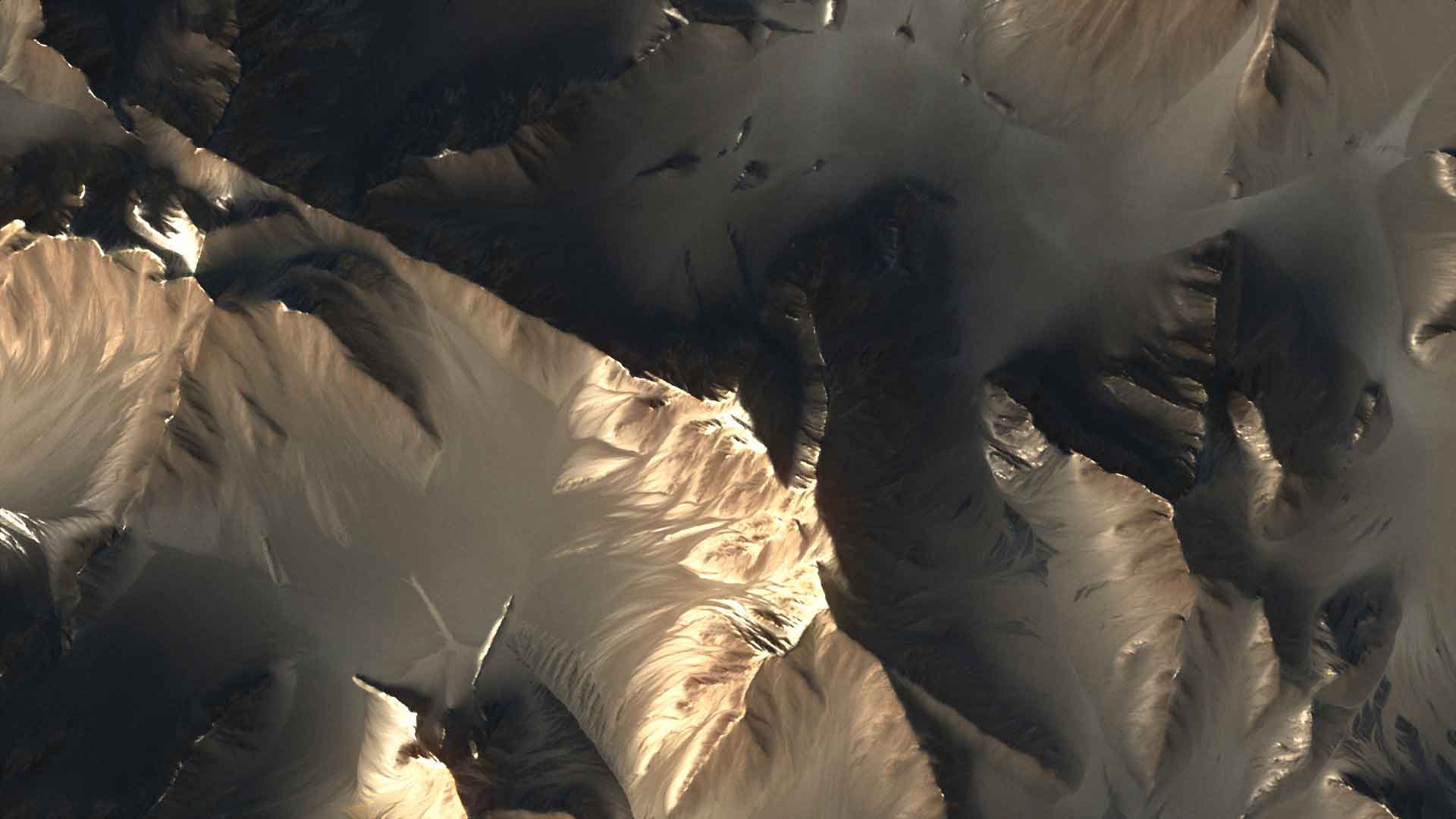 Being a title track for a film, you have a good starting point to go from. Can you tell us about the research and development phase and how X-Particles was used in this process?
My starting point for the Research and Development was to find the film 'The Third Murder' on IMDB. This proved to be a great source of inspiration for the look and feel, as I knew early on that I wanted to reference the original film and reflect the mood in my piece.
I also found the trailer to the film on YouTube, which helped define the film's mood. Unfortunately, I never actually watched the entire movie at the time as it wasn't available on any streaming platforms. However, it is now available to rent on Prime Video, so perhaps I will give it a watch!
I looked at drone footage and inspirational landscape photography for color, composition, and camera motion. Creating mood boards from my research.
Development work started in Cinema 4D, where I began building landscapes, setting up particle simulations, and exploring procedural textures.
X-Particles was used heavily in this process. Because I have a good amount of experience with X-Particles, this knowledge allowed me to generate systems quickly to visualize how the motion would work with the audio.
For areas where I had less experience, like the xpFluidFX dynamics and actions to produce the cooling lava effect, I referred to the INSYDIUM content Repository and manuals.
I then began dialing in the particle settings and working toward my final scene setups; this is usually the area that takes the most time.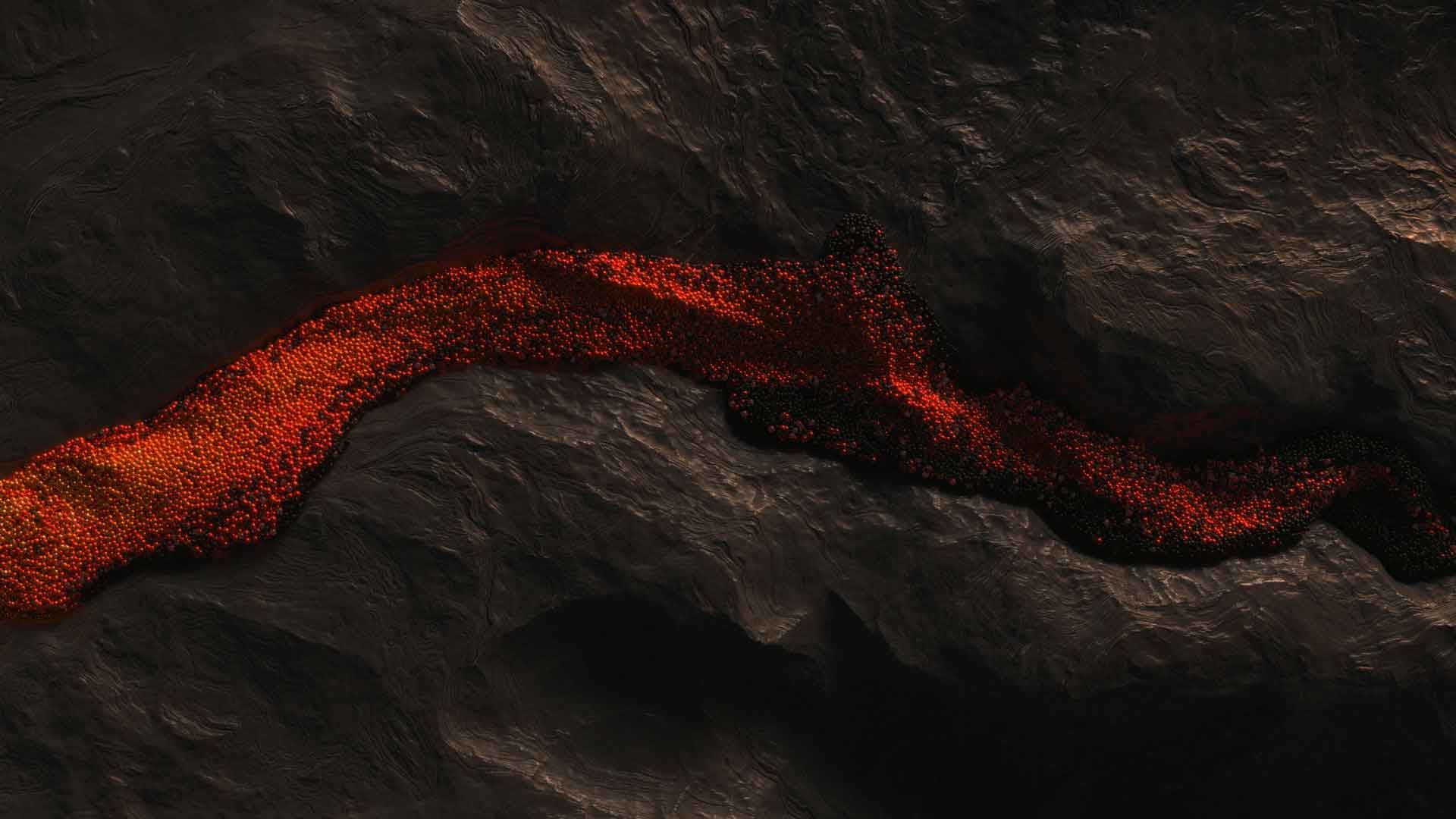 Early in the video, we see these 'rods' floating along the landscape. We then zoom in as if watching them above. How was this effect achieved, and what does it symbolize?
One of the objectives was to blur the boundaries between nature and CGI. I wanted to simulate some of the natural elements Einaudi would have seen on his walks.
My aim for this scene was to experiment with X-Particles tools and modifiers to reflect the motion of natural elements. Birds in flight, swarms of insects and shoals of fish.
I landed on the flocking modifier, which emulates the flocking effect of bird flocks and fish shoals; after some experimentation, I generated the perfect flocking simulation seen in the video. The ebb and flow of the simulation fitted perfectly with this section of the track.
Once the particle simulation was complete, I began to experiment with geometry. I wanted to catch sunlight reflections from the environment, so I went with the humble cube with a reflective. Keeping it simple yet beautiful mirroring what Einaudi does in his compositions.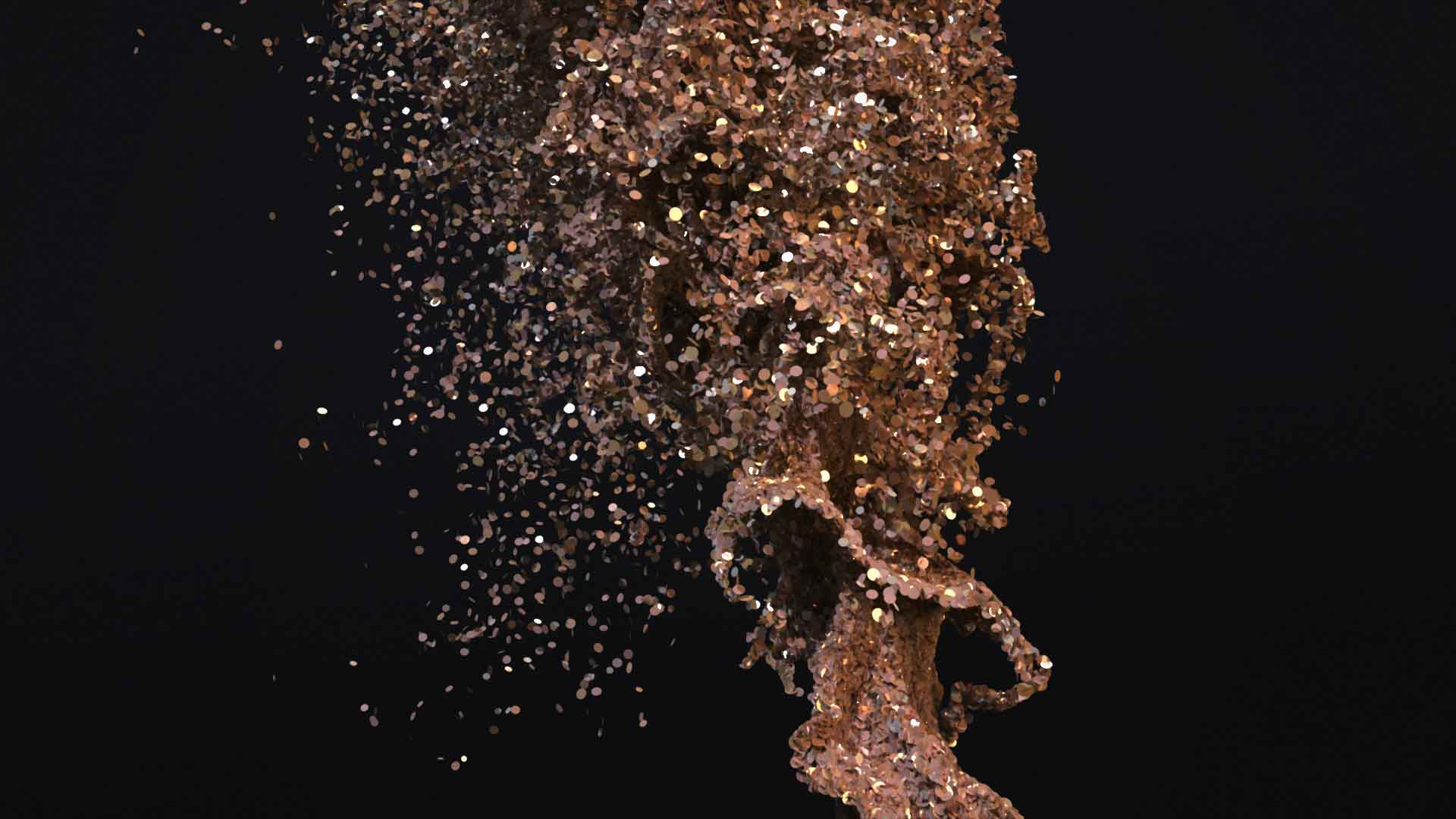 Using the inspiration from the Tama Riverbank, how did you go about creating the landscapes for these scenes?
Most of the landscape geometry was generated using height maps of the Tama Riverbank and surrounding areas. I found an excellent tool called Tangrams which allows elevation data to be generated and exported using a web browser.
The elevation map was applied to the Cinema 4D displacement deformer as a shader; this was a child of a plane object with a high segment count for detail.
Once the geometry was created, I experimented with Cycles 4D textures to add further detail with subtle bump and displacement.
The TerraformFX plugin would have been handy at the time! However, I have done some quick tests with TerraformFX since its release, and I am impressed with the plugin.
Once the geometry was created, I experimented with Cycles 4D textures to add further detail with subtle bump and displacement.
The video contains many dark colors that get broken up by blues, greens, golds, and reds. Can you tell us about them but also about the golden Smokey effect and how this was created?
I wanted to keep an opulent feel to the color and texture of the abstract scenes while retaining a natural look. The entire project was rendered using Cycles 4D, so all the lighting and textures use Cycles 4D.
The Golden smokey effect was achieved with particle advection. First, the fire and smoke simulation was generated using an xpExplosiaFX solver. Next, particles were advected with the velocity of the simulation, and finally, the disc geometry was applied as a Cycles 4D instance.
I used a sound effector in this scene to drive color, it is a very subtle effect within the reflective metallic texture, but it is there.
This scene was inspired by and referenced the fire at the start of Hirokazu Koreeda's film.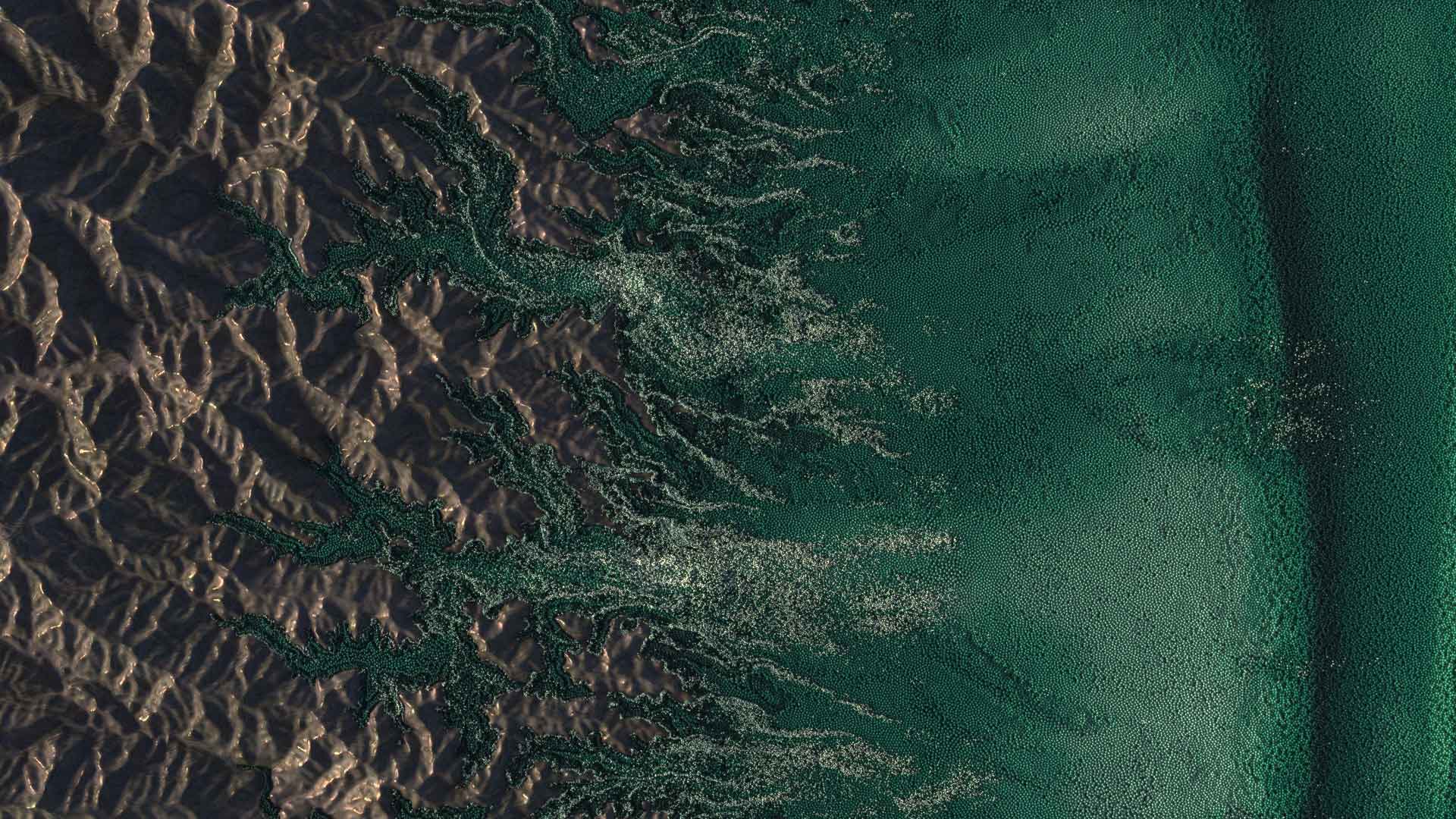 With the majority of the video centering around the Tama Riverbank, there are Fluid simulations throughout. Can you tell us why you chose to use X-Particles for the fluid simulations?
X-Particles seemed like the obvious choice; there had been new developments within the X-Particles fluid dynamics. With new and improved tools like xpFluidFlip, xpFluidFX, and xpFluidPDB. This project was the perfect excuse to explore some of these systems for me. An opportunity to learn something new and further develop my skill set. I love learning new tools and techniques.
Say you were presented with a new project. For what reasons would you choose to pick up X-Particles? What elements of the software are your favorite to work with and why?
I love how engaging X-Particles is to work with and quickly visualize concepts.
The dynamics systems are my favorite to work with, xpExplosiaFX and xpFluidFX are the standout favorites. I use the control and motion modifiers a lot too, xpSound and xpTurbulence are my go-to tools.
These features are fun to work with and can produce excellent results once you know the key settings. INSYDIUM is constantly pushing the tools and features, and I can't see myself ever getting tired of using X-Particles!
I love how engaging X-Particles is to work with and quickly visualize concepts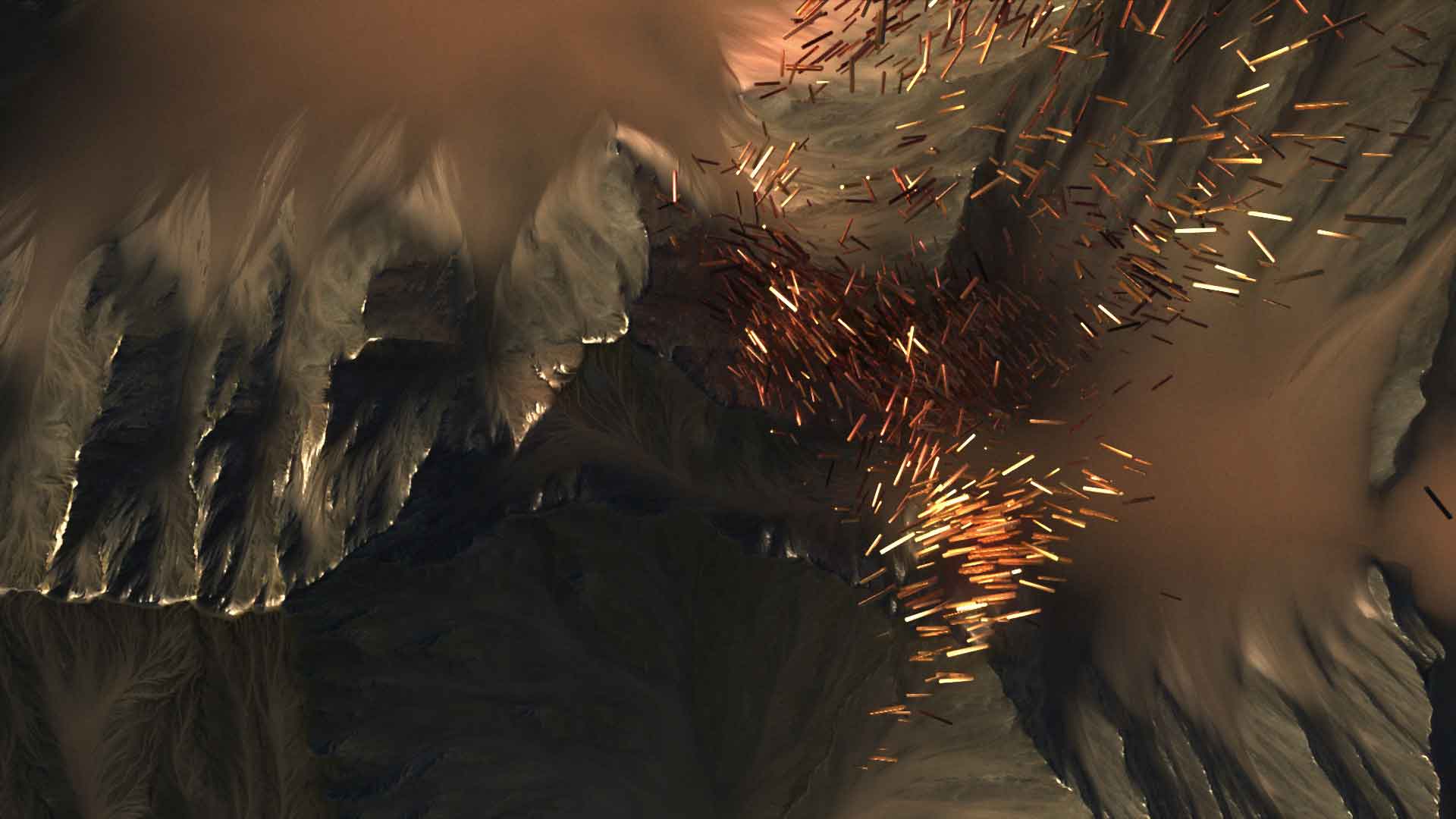 Thanks for taking the time to chat with us today. Before you head off, I have one more question. If you had to start your career from scratch, what piece of advice would you give yourself?
No problem, it has been a pleasure to discuss the Einaudi project with you in more detail.
I guess I would teach myself the importance of passion projects and personal work to push creative boundaries and learn new skills. It is easy to get wrapped up in client work and find the next brief. Taking some time out to work on personal work is important.
I would tell myself to believe in myself, follow your gut, don't overthink things too much, put in the hours, play, fail, put yourself out there, keep pushing on, and the rewards will follow. Follow your dreams!
Ultimately running a studio is a balance, and if I could teach myself a few things early on, that would be quite valuable!
Track: Ludovico Einaudi - Main Theme Of "The Third Murder"
Label: Decca Records
Director: Antony Kitson / OneTenEleven Media
3D Designer: Antony Kitson / OneTenEleven Media
You can watch the official music video on YouTube.
Want to know more about this project? Head to OneTenEleven's page.