Ahead of the global box office hit, Infinity War – Fluent, working alongside FutureDeluxe, created a series of films to accompany the launch of the Clarks' Avengers shoe collection for kids. Bright, vibrant visuals were represented in each design to reflect the characteristics of each of the MARVEL characters. We chatted to the team at Fluent Studio about this project, their collaboration with FutureDeluxe and why they chose to use X-Particles.
Before we discuss your work on the Marvel x Clarks project, can you tell us about your studio? What defines Fluent?
We are a small team of designers, artists and thinkers. Our studio has been operating in London for over ten years. What defines us? Our approach to the work. We always try to think long-term. When we build a project, we think about building ourselves and building a good relationship with the people we're working with and for – because behind the craft are people. We aim to express ourselves in our work, so that we can create our best for a project and inspire people; this leads to long-term relationships, friendships and more opportunities.
Some of the INSYDIUM team visited Fluent back at the start of 2019; it's always great to meet the artists behind the work and see what you're working on. Can you tell us what has changed since then?
The core team is still here and going strong. We adapted to working remotely very quickly. The beginning of the pandemic was difficult as a team member became unwell with long COVID and needed to take a considerable amount of time off work. This was a very challenging time for us, but we overcame it by supporting each other and finding ways to adapt. With patience, diligence and persistence, we were able to get back on track. And by the end of 2020, we didn't just cope; we thrived - winning new projects and expanding our team by working with talented artists around the world.
In greater depth, the project we wanted to talk about is the Marvel x Clarks piece, undertaken alongside the team at FutureDeluxe. Can you tell us how you began the process of creating this piece? Where did you start?
The project launched with the highly anticipated film: Avengers, Infinity War. The iconic shoe collection captured each hero's spirit, while providing kids with liberated movement through comfort for everyday adventures. The campaign – Greater Together – had a strong message for kids to celebrate their strengths and abilities, and stand together. With excitement, we began approaching the project with lots of research, looking at the characters' strength, their signature power moves and seeing how we could incorporate that into the animation. Researching textures, materials and compositions for each character and how we could express their powers through design and motion. We also considered the shoe/product features. The appealing selling points needed to be highlighted in the animation. Why would kids be excited about the shoe and want a pair? We started our creative process by sketching many concepts and ideas, then created a written narrative for each character film and developed style frame designs that informed the animation's visual style.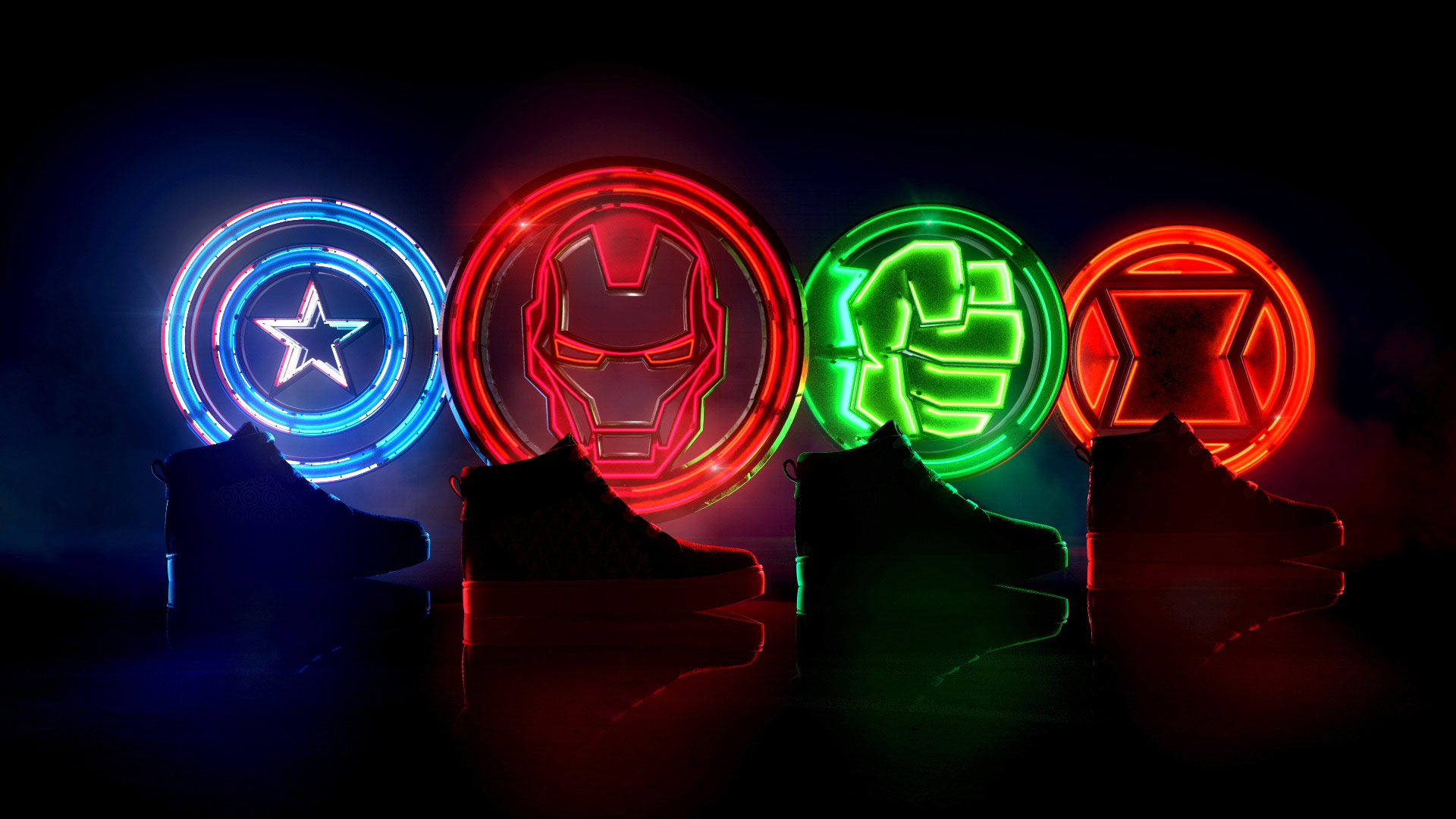 How did the collaboration with FutureDeluxe work?
They say 'Iron sharpens Iron', which is true in this case, as we have a long-standing friendship with the team at FutureDeluxe. They invited us to work with them on this project. Our collaboration is always organic, so we worked well together remotely, as one body, on various project aspects, from conception to production - a united effort. We always enjoy working with them.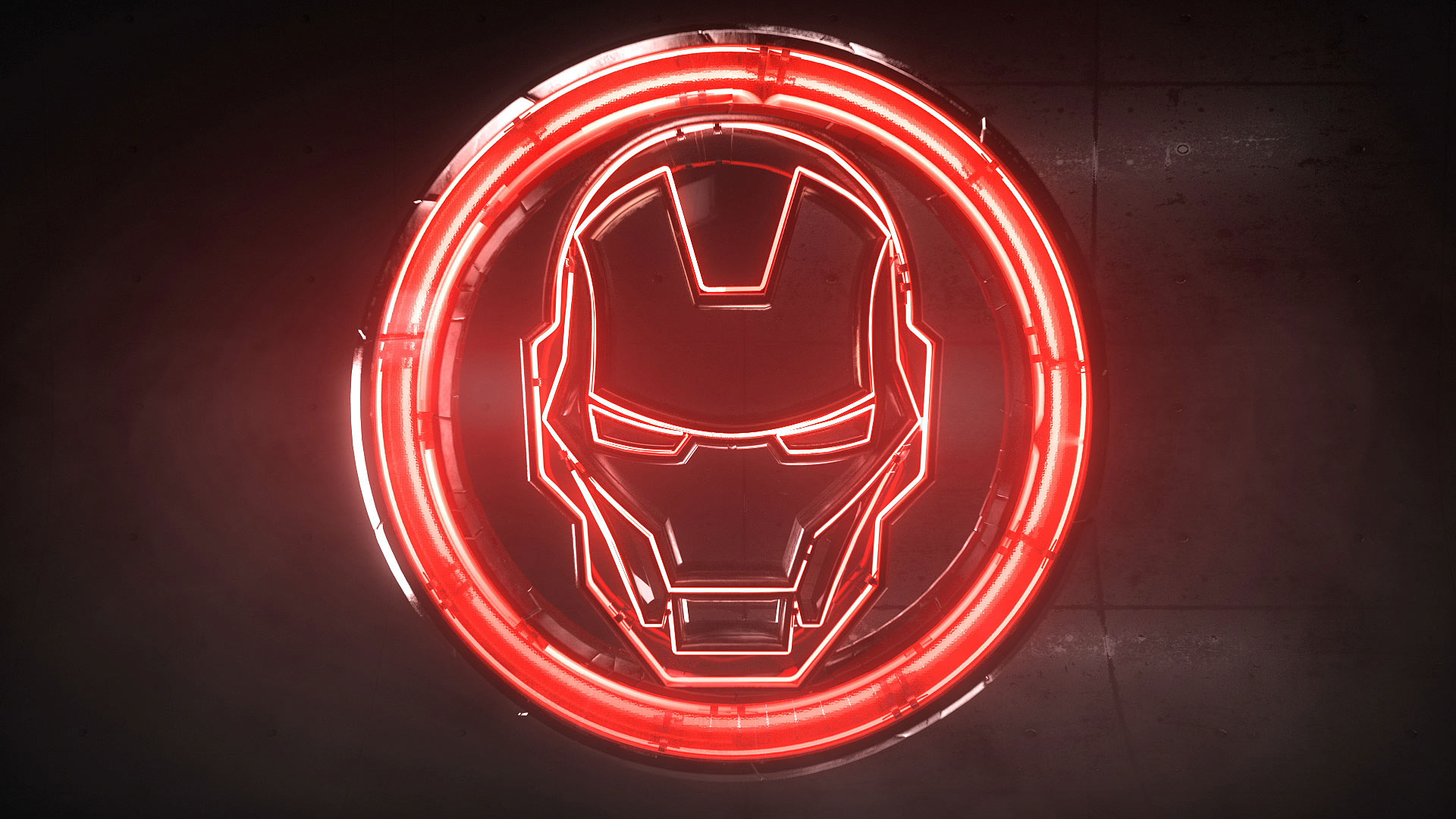 As described on your website, 'The animations were based on the nature and energy of the characters', naturally, with the characters Iron Man, Hulk, Captain America & Black Widow – the energy would be explosive. Each character's emblem has its own intro, based on the energy of the characters. Can you tell us which one was your favorite emblem to create? And how you created it?
The Iron Man shoe was the hero product feature of the films, which we had the most fun with. We constructed the Iron Man 3D emblem in Cinema 4D and animated its components in a transformation sequence to mimic the way Iron Man suits up in the movies. We then powered it up with glowing lights and particles emitting in the heart of it. We used photogrammetry techniques to scan the hero shoe, along with texturing and lighting to achieve a photorealistic look of the product.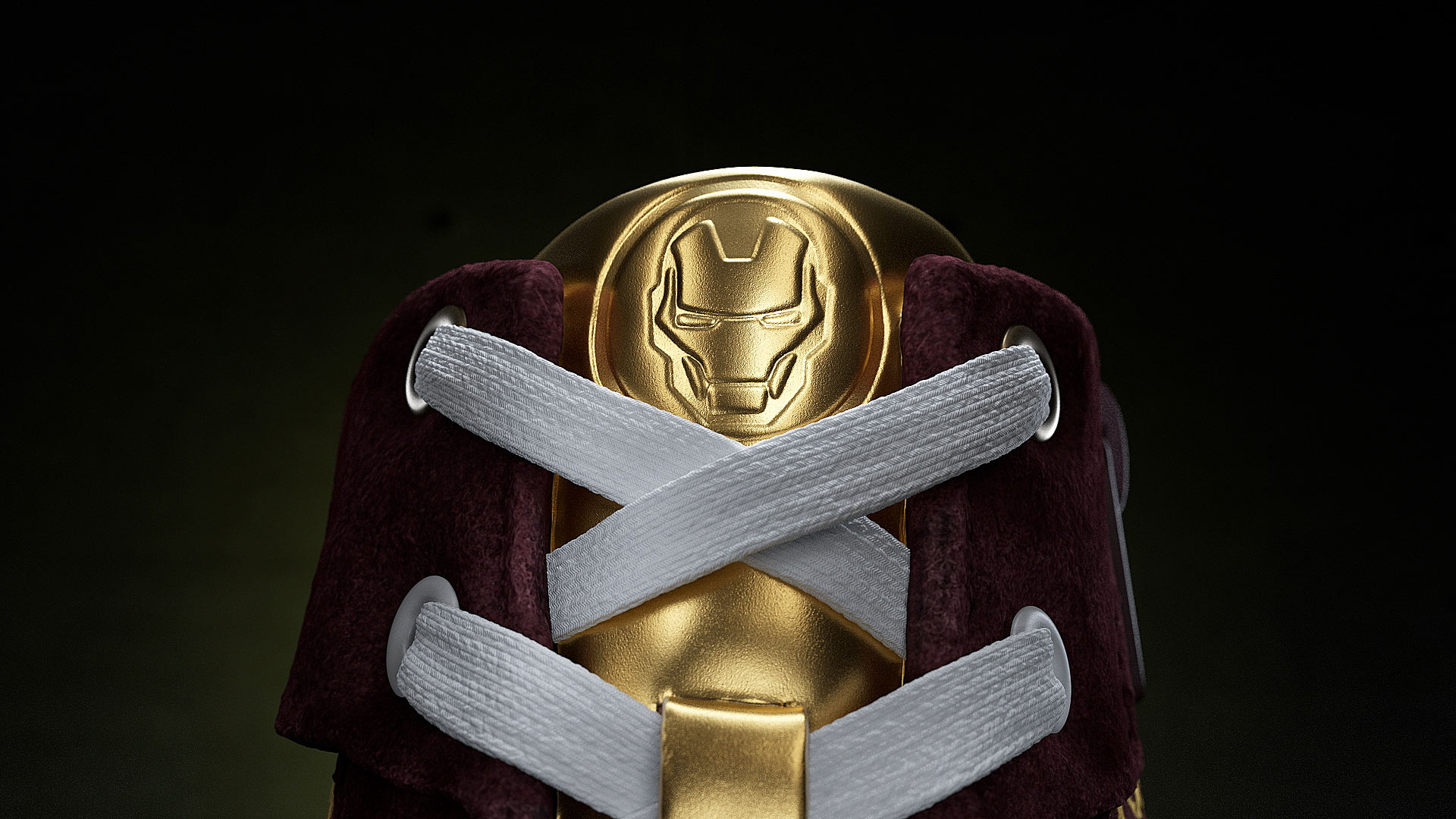 Why did you choose to use X-Particles for this project? And would you recommend X-Particles to others? If so, why?
We found X-Particles was very suitable for this project because it enabled us to achieve the desired effects and creativity within the tight project schedule. It's simple, easy to use and quick to render.
In this project, did you come across any issues that were overcome by using X-Particles?
We needed to find a way to portray or visualize Iron Man's signature flight mode, in action with the shoe. This was difficult to do without using footage, but, with the aid of X-Particles, we were able to create the Iron Man effects; particles emitting beneath the sole of the shoe with moving trails, light beams and surface collision to achieve the energy and speed of Iron Man's flight-like motion.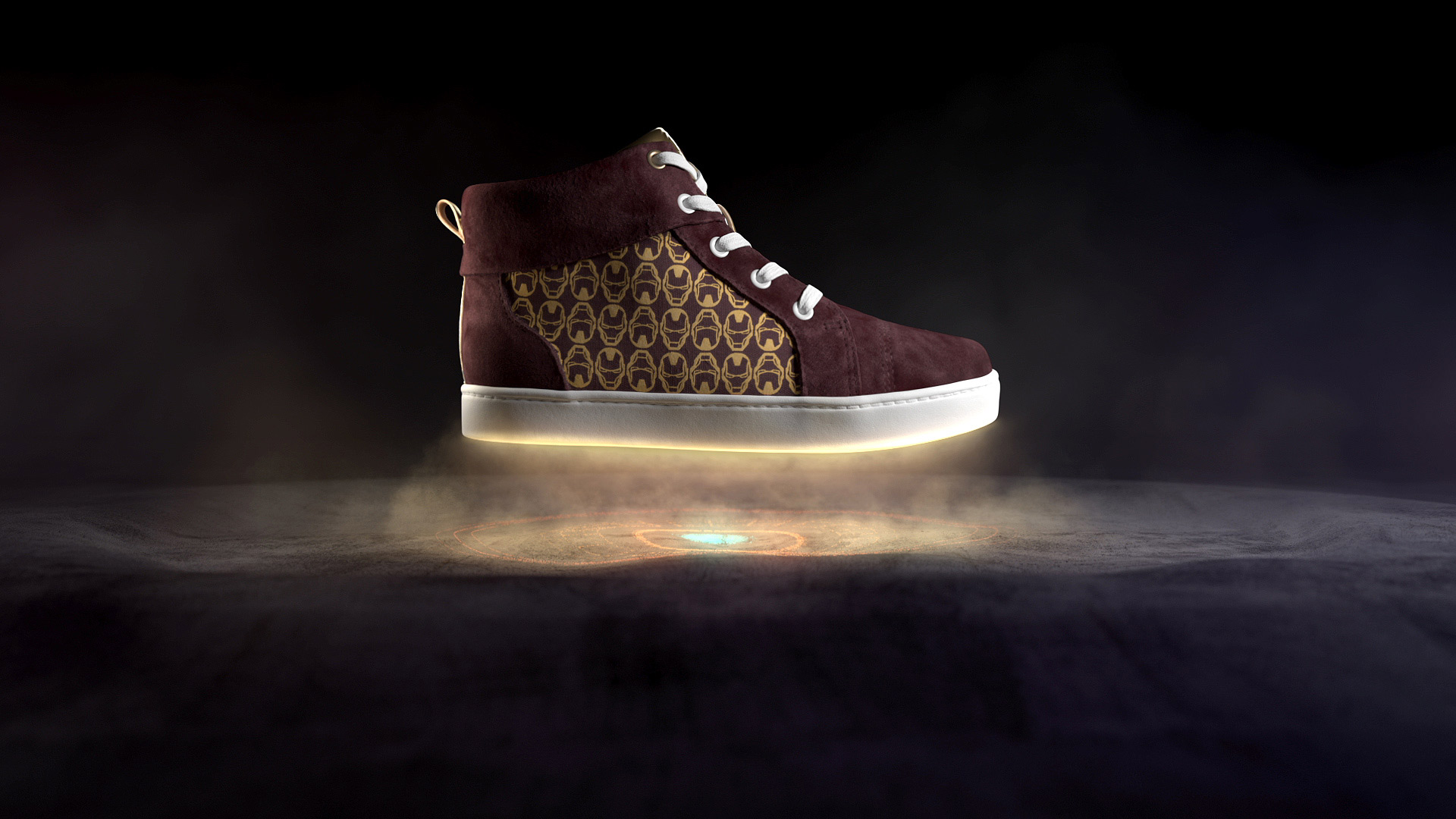 How long have you been using X-Particles? And what is your favorite feature?
We've been using X-Particles for over six years. We use it regularly in many of our projects for fluids, cloth simulations, glass shatters, explosions, collisions, all types of particle animations and more. We especially enjoy experimenting with the dynamic systems, like xpFluidFX and xpExplosiaFX.
Finally, can you give one piece of advice to an aspiring Digital Artist, who wants to make waves in 2021?
Be prepared to do the groundwork. Sketch your ideas before you start creating anything on the computer. Develop and find your style through your own ideas and experimentation. Try not to follow trends. Look for inspiration from real-life sources and less from the digital world. And finally - think long term. Always have a goal in mind.
CG & Motion: FutureDeluxe & Fluent Studio
Client/Brand: Marvel & Clarks