2020 was a strange year, but that didn't stop Thanos Kagkalos! He used the time to further his career in the motion design space with presentations at the MAXON 3D & Motion Design Awards, creating his new brand MotionPunk and even made time to create a new personal project in tribute to Kobe Bryant. We were fortunate enough to chat with him about it all in our latest case study.
Hi Thanos, thanks for taking the time to chat with us. We have shared some of your work in the past and have watched as you've grown your brand. Can you tell us about yourself and a little about your journey so far?
Hello! Thanks for taking an interest in my work. I am a director/motion designer from Athens, Greece. I studied graphic design and 3D animation way back in 2003. After graduating, I didn't do any 3D/2D work for many years, then my passion ignited again around 2012 when I felt that this can be more than a hobby.
After a brief time in advertising agencies, I started pursuing the freelancer path. I was doing lots of After Effects work at the time. In 2018 my buddy Tony and I co-founded Yeti Pictures. At the same time, I switched our pipeline from 3ds Max to Cinema 4D. Changing my main 3D software and discovering plugins like X-Particles, Octane, and TurbulenceFD helped me solve many technical problems much easier, meaning I could focus more on the creative side of things.
A few months back, we decided to part our ways, and I now run a small team of artists under the name of MotionPunk. Besides the local brands, I am fortunate and thankful to work with big brands like Netflix and Amazon and collaborate with legendary studios like Elastic. I also have a Patreon page where I showcase commercial projects and experiments with a lot of X-Particles' techniques.
We watched you present at the MAXON 3D & Motion Design Show this year. Your latest project, Mamba Out – A Kobe Bryant tribute piece, was one of the projects you discussed. Can you tell us more about this project?
This project started as an animation exercise a few months back. I tried to help my colleague Philip understand animation pace in Cinema 4D dynamics and edit a 10-sec ident. After showing him around for a couple of days, he ended up with a rough animatic with spheres. It was never intended to be a complete project.
Seeing the potential of the work we did back then, I decided to power through it and conceptualized it so I could present it in MAXON's 3D & Motion Design Show. I always had in mind to use X-Particles, and it was a good excuse to experiment. I changed most of its original form, refined timing, editing, introduced the snake concept and blended it with particles and smoke. I had a clear idea from the get-go that I wanted this black and gold atmosphere, inspired by the works I love in the Russian motion design scene.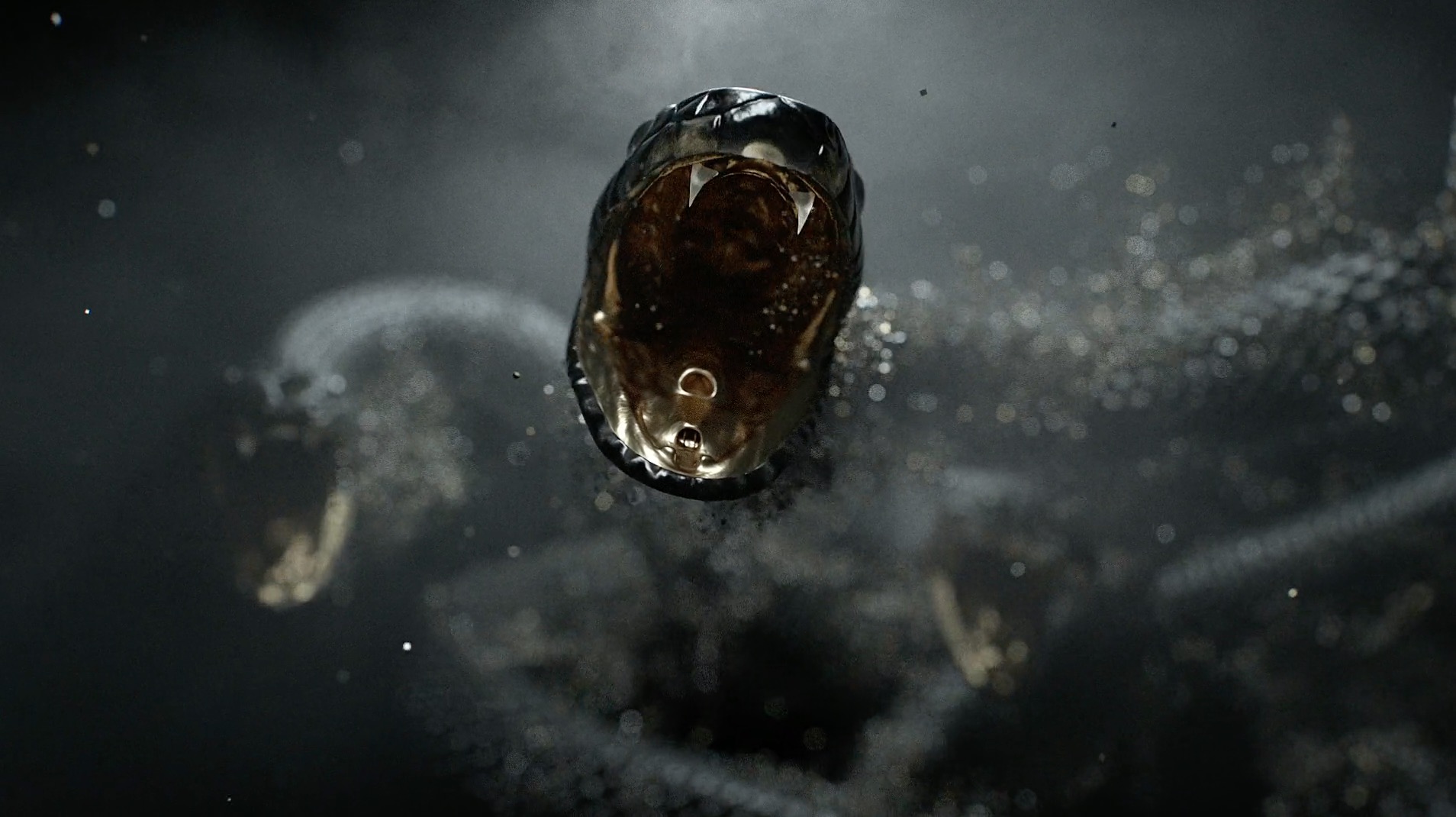 Adding particles in the mix helped create the essence of elegance while maintaining raw and dark elements. Again, as it was progressing from spheres to something more complex, I thought it would be nice not to be another basketball ident, and after discussing it with friends, the idea of a tribute to Kobe, who tragically passed away last year was decided upon. It is a delicate subject, and I hope I did him some justice with this one. My friend Ted helped me fill in the gaps and capture the atmosphere by writing an excellent original score for the occasion.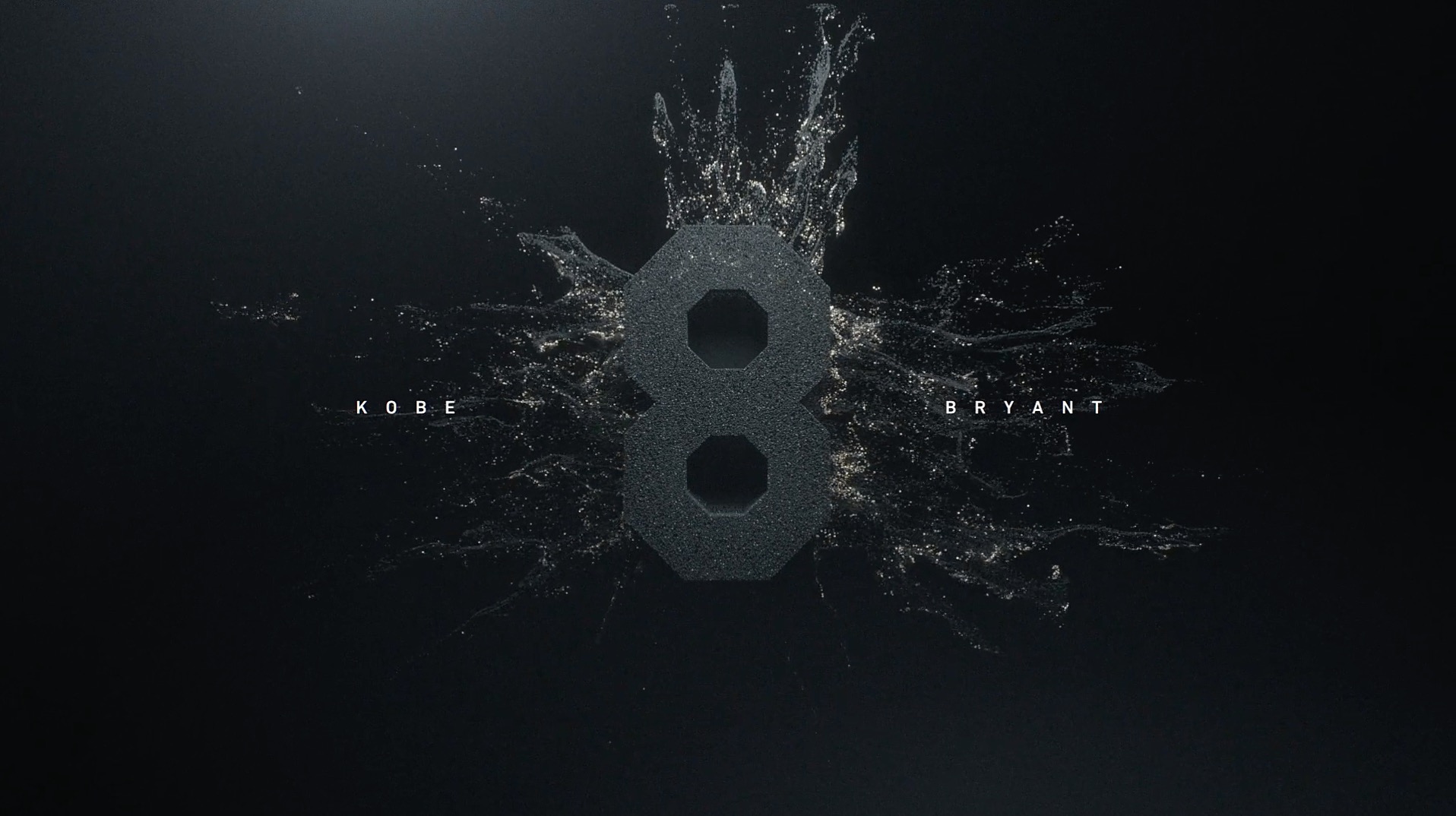 What was your favorite shot to create while working on Mamba Out?
My favorite shot was one of the simplest; the opening shot where we see a closeup of the basketball with heavy DOF and particles rising from the gold edges. It was this shot that convinced me that this project can work well with particles.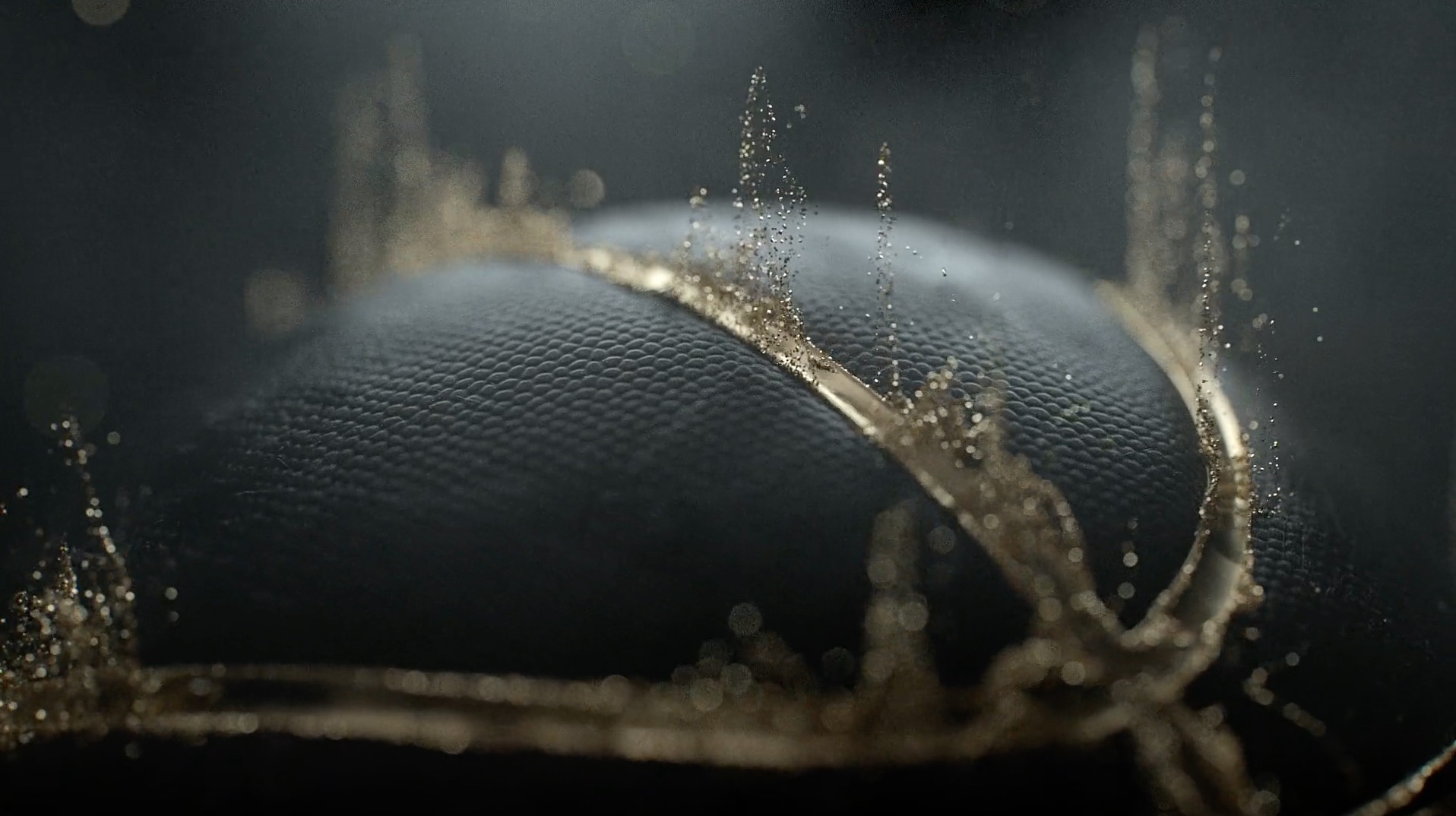 It is funny how simple forces like turbulence and edge emission can create such cool effects. That is why I love Cinema 4D and X-Particles. Effortlessly you can create many versions of the same thing without using complex setups. Of course, every shot has challenges and technicalities, but imagine that the execution of the whole piece took about 2-3 weeks with a half-completed 10-sec animatic as a starting point. There is no way I personally could have pulled this off in any other software with that ease, and at the same time evaluate artistic options until I am satisfied.

Why did you choose to use X-Particles for this project?
I was looking for a design language to unify art direction and make the whole piece coherent. One of my favorite elements that I try to implement in everything I do is particles. When I did the first shot, I felt confident that particles could bring out the concept of elegance. While this is not the most original approach, it feels like a timeless design to me. Particles' movements act like nature's elements in Kurosawa's pictures. Unexpected results lead to a random design, and this is something that excites me. As my background is not in traditional design, I love letting the algorithms do that for me. X-Particles is a plugin that is so easy to use and gives options without having to dig deep. Everything is laid out artistically, and that helps me see many possibilities fast. I like working with ideas and to have options, rather than work with predefined cameras/animations.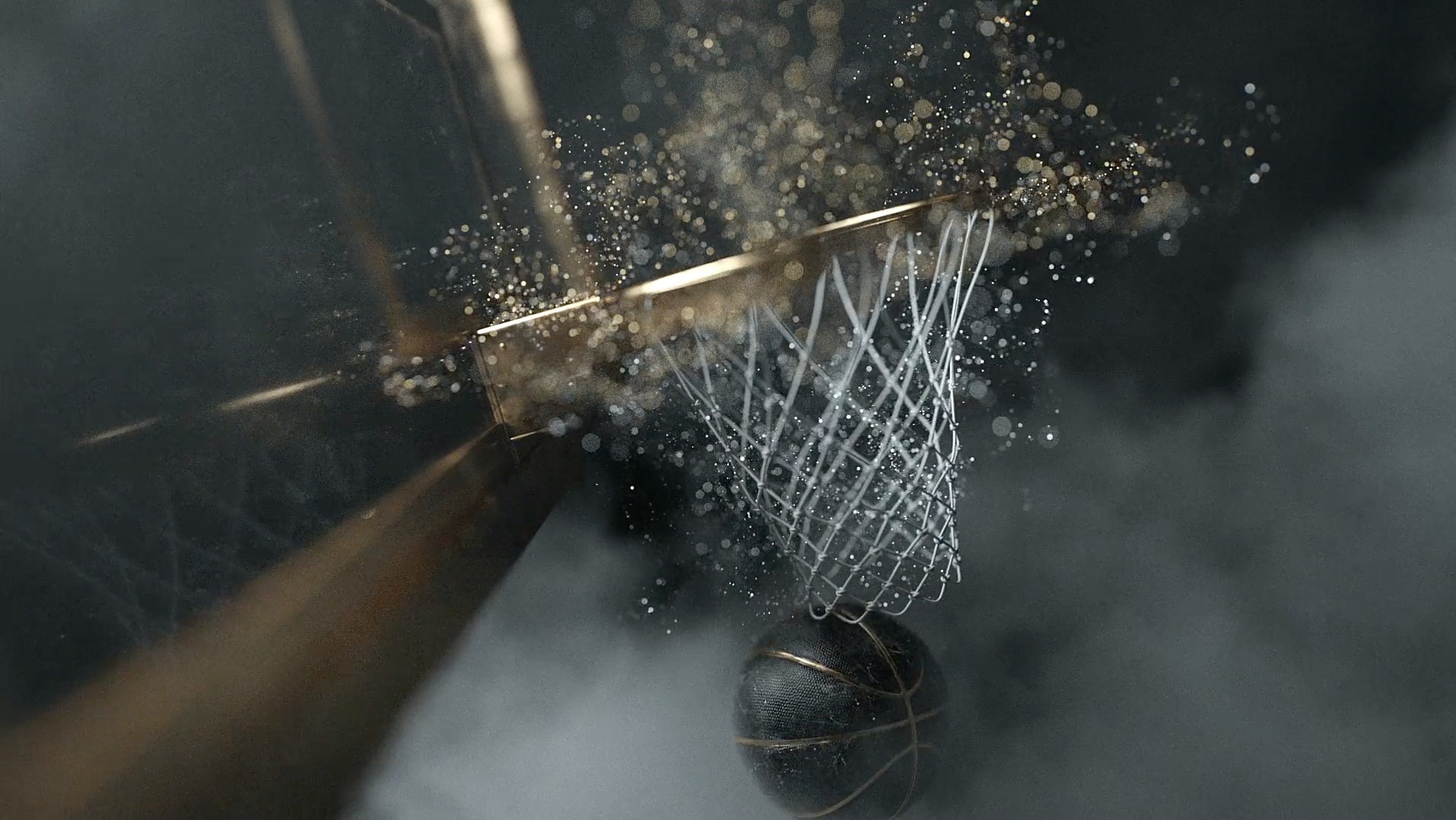 Have you ever come across a design problem or issue where X-Particles has given you a solution?
We recently did some type of explorations for Amazon Originals, and X-Particles was the bread and butter in this one. Flowfield, ExplosiaFX, constraints, everything was used in combination to create different proposals quickly. I tend to use X-Particles forces to drive rigid body dynamics. This is a very efficient technique to cover whatever is missing from native Cinema 4D forces and fields. X-Particles soft bodies offers some great potential in calculating large amounts of objects without having to wait very long. For style frames specifically, all the above work great and with ease.
We shared your recent ident for MotionPunk on our Instagram page. Can you tell us a little about this project?
The MotionPunk ident was a fast-paced project. My intention was to showcase my playful design approach and redefine my identity. I always felt that the past few years, while my design language expanded a lot by using new software tools, it still felt a bit too broad. We have been directing and producing from 2D work frame by frame to 3D simulations. While versatility is not a bad thing, I would prefer to target a more specific audience. Of course, design evolves, and your personal style changes. And by no means am I happy with my knowledge. I feel every piece is an exploration and a chance to celebrate uniqueness. Even if uniqueness is not possible. My new ident aims to explore procedural means of motion design and redefine randomness as a clear intention. It also marks a fresh start in my career, and I wanted to state that this is a style that I love exploring. To put it plainly, I just felt like fooling around. So far in my career, I've noticed that the more I fool around, the better results I achieve.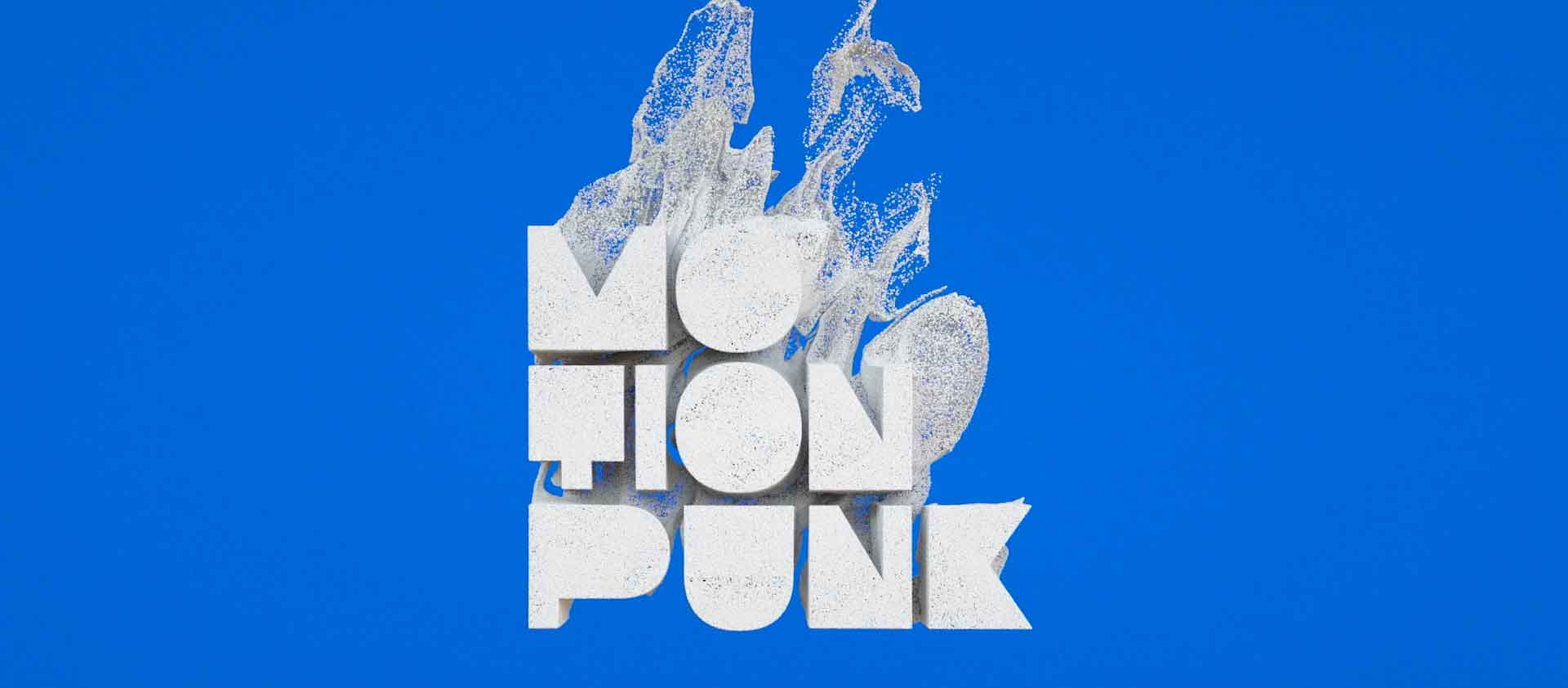 You have been using X-Particles for some time now. What would you say is your favorite feature in X-Particles?
I think I started using X-Particles around the middle of 2018. At first, I was just using an emitter and adding turbulence to create dust in my projects. Then I started trying xpTrails to make some daily artworks. And then, with the Explosia update, I started playing a lot with advection. I feel to this day, ExplosiaFX and advection are my favorite features. I try to use procedural particles' shapes in many projects. I kind of abuse it, I must admit! At the same time, I love that even in dynamic simulations, you can use xpFluids to make everything behave differently. I feel the power of X-Particles comes from the ability to combine anything to affect the particles. There are so many options to play around with, so much data to manipulate. All an artist needs is a way of thinking about simulations and procedural design. Other than that, the potential is limitless.
Lastly, if you were to give one piece of advice to an aspiring motion artist, what would it be?
Aim high and work harder than others. Always work with better people than you, take from them all the things you lack as a person first, and then as an artist second. Embrace failures, and don't be afraid to expose yourself to the public. By that, I don't mean Instagram daily posts. Don't seek attention; seek guidance. Do what you love, even if you feel it is not trendy enough. Be you. People will notice if you are honest with who you are. And do not let others discourage you. Do whatever feels right for you, even if it feels like the most challenging task; in the end, everything can be broken down into smaller pieces. If you put those together, you get the bigger picture.
And use X-Particles, of course, with lots of DOF and optical flares! That is the secret sauce!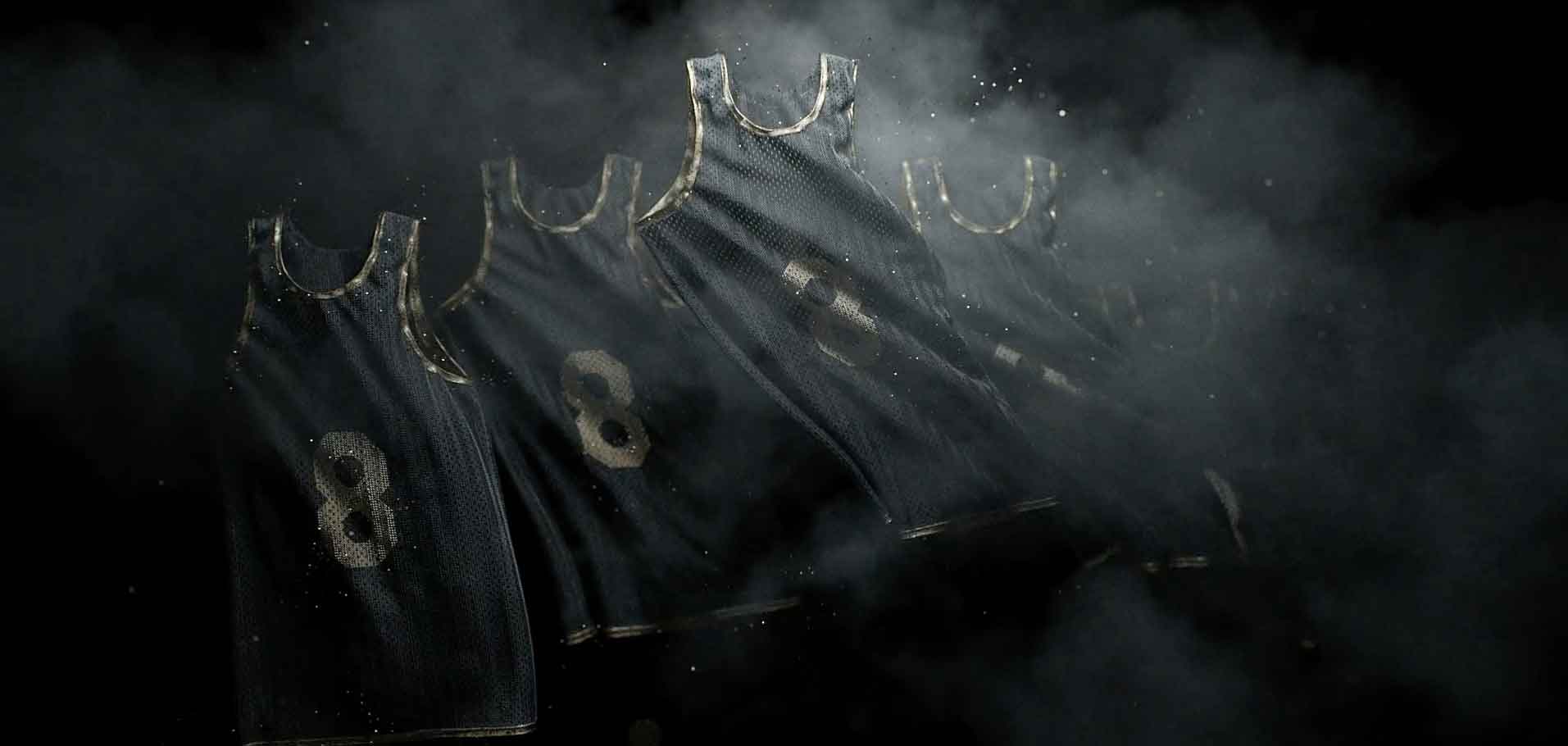 For more of Thanos Kagkalos' work, head over to his social profiles:
Instagram Facebook