Menu
Related articles
More
'Group Selected Operators' Command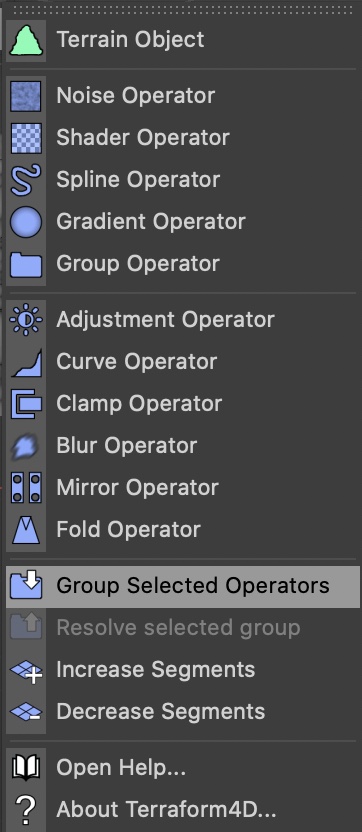 The 'Group Selected Operators' command takes all operator objects you currently have selected, and groups them under a now Group Operator.
This command is available in the Terraform4D menu, and you can put it in your layout, of course.
Tip: To resolve a group, use the 'Resolve Selected Group' Command.