Assigning keyboard shortcuts
These are short instructions on how to assign keyboard shortcuts to commands. This is especially helpful for the Terraform4D commands, but works for all kinds of commands in Cinema 4D, of course.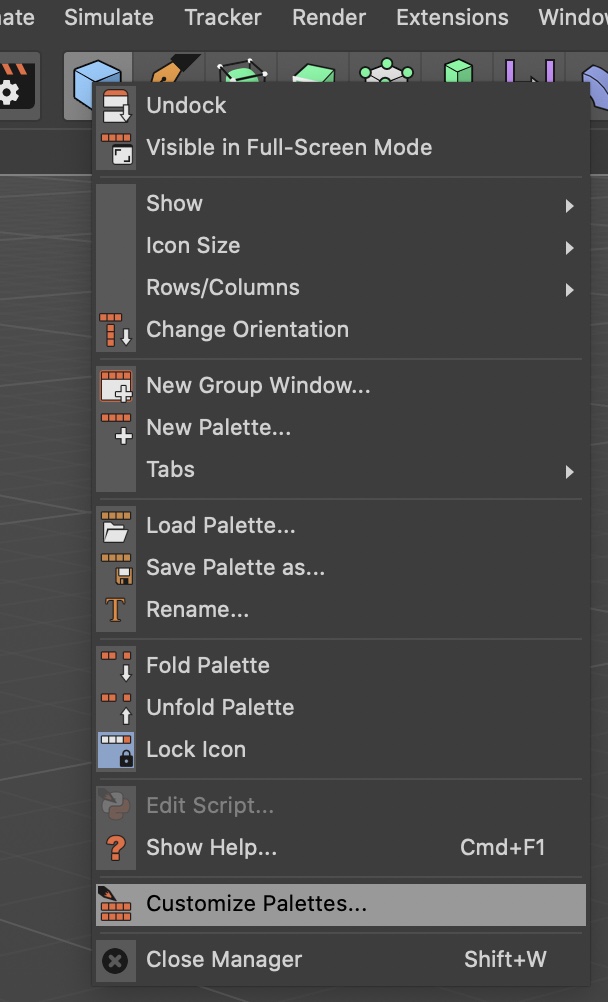 1. Open the Command Manager
Right-click on any tool bar, palette or manager, and chose 'Customize Palettes...' from the context menu.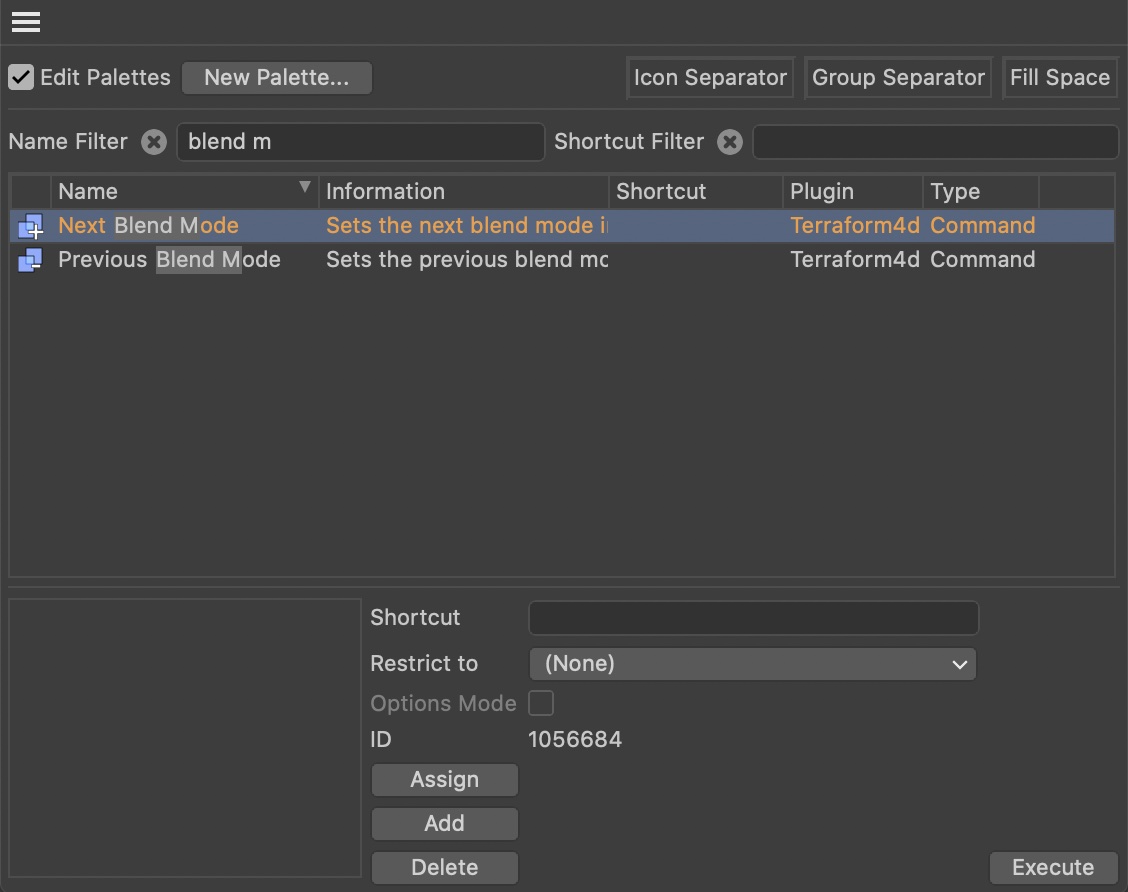 2. Search for the command
In the 'Name Filter' field, start typing the name of the command you're looking for. It will show up in the list below.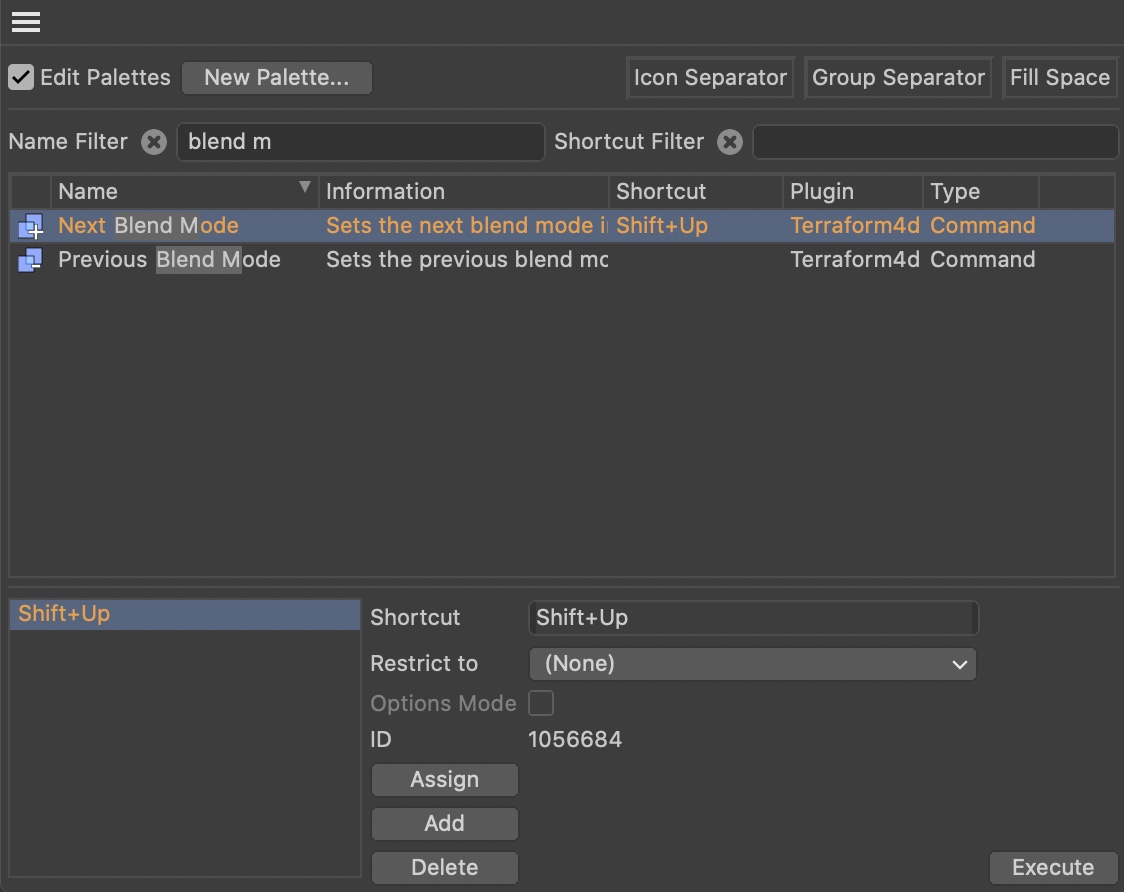 3. Assign a shortcut
Click in the 'Shortcut' field below the list.
Now define a shortcut by simply pressing the keys you want to use. For example, press SHIFT+UP for a command that increases terrain resolution or selects the next blend mode.
Click the 'Assign' button to assign the shortcut to the command.
4. Done
That's already it, close the dialog.