Menu
Basic Operator attributes
More
Fold Operator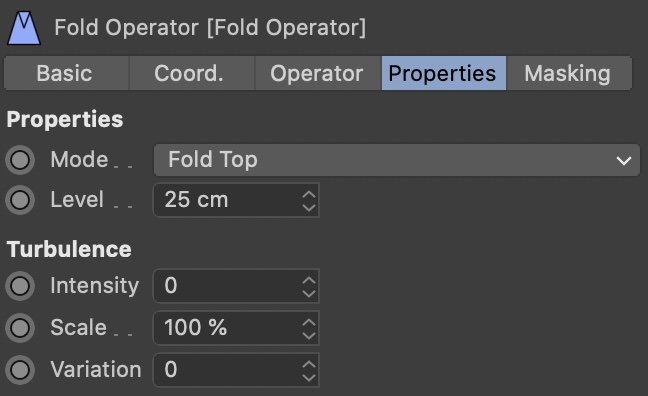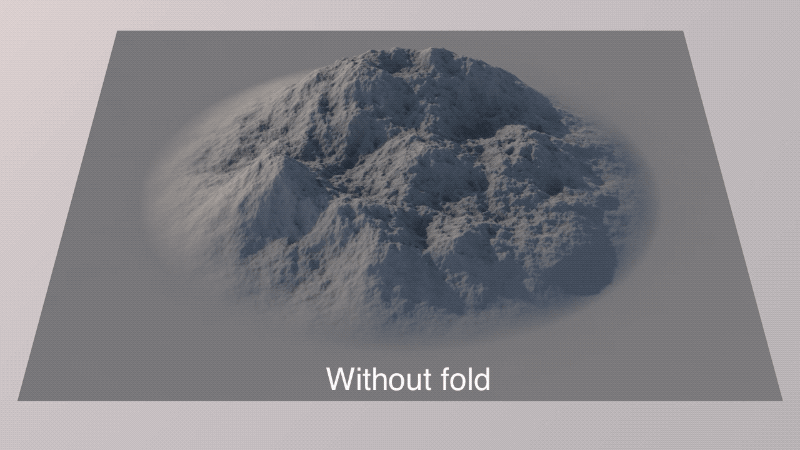 Folds height field values around a top or bottom value, turning summits into craters, or valleys into hills.
Tip: Another cool way to get crater landscape is the 'Negation' blend mode.
Mode
Choose the mode you want here:
Fold Top
Heightfield values that are above the set level will be folded down.
Fold Bottom
Heightfield values that are below the set level will be folded up.
Level
Set the folding level here.
Turbulence
By default, the Fold Operator operators along a straight plane, defined by the Level attribute. Additionally, you can apply some variation using the Turbulence attributes.
Intensity
Set the intensity of the turbulence here. Larger values will displace the folding plane more.
Scale
Scale the turbulence with this attribute. Larger values will produce larger-scale patterns.
Variation
Play with this attribute to get different looks.